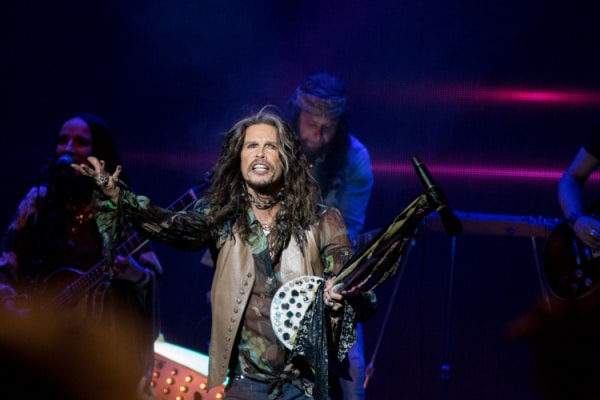 Aerosmith have cancelled two shows at Las Vegas, as their frontman Steven Tyler battles an undisclosed illness.
As part of their residency, Aerosmith were due to perform the shows at the Park MGM hotel casino in Vegas, with their second canncelled gig initially taking place on December 5.
At the time of writing this piece, the band are still set to perform at the venue on December 8 and 11.
— Aerosmith (@Aerosmith) December 5, 2022
"with great disappointment"
Confirming the news regarding the shows' cancellations, Aerosmith released this statement.
"It is with great disappointment that we are forced to cancel tonight's show in Las Vegas due to Steven feeling unwell and unable to perform", they tweeted over the weekend.
Intially, the band stated  that Tyler was "expected to make a full recovery for Monday night's Las Vegas show". 
Aerosmith frontman Tyler also had this to say.
"On the advice of my doctor, I'm taking more time to rest", he revealed. "There is nowhere we'd rather be than on stage surrounded by the greatest fans in the world". 
The cancelled gigs were part of the Aerosmith Deuces Are Wild residency at Sin City, which was previously cancelled last Summer, after Steven Tyler re-entered rehab.
The singer had checked himself into the facility back in July for 30 days.
Tyler left the facility a few days early, with a source stating that he had been  "doing extremely well and looking forward to being back on stage". More on this from Nova here.