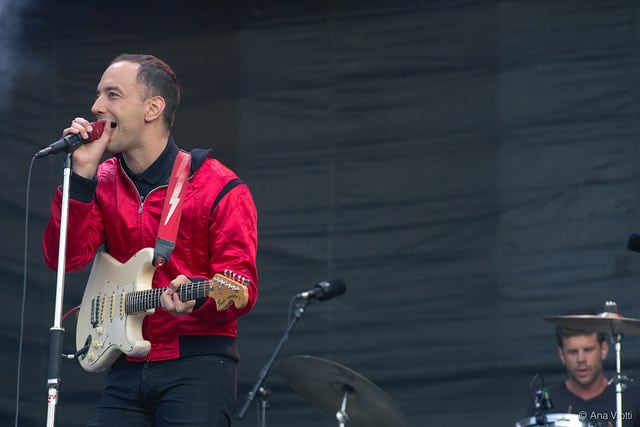 Albert Hammond Jr. has recently released a video for the first single of his forthcoming album. The track is called 'Born Slippy' and is off his third solo album, which comes out later this year.
The Strokes guitarist will release his new album Momentary Masters on July 31st. The video for the first single off the album 'Born Slippy' is similar to The Strokes 'Hard To Explain', with a collection of different images flashing across the screen.
The video was directed by Albert Hammond Jr's wife Justyna Hammond Jr, and is said to follow "the different transitions we go through in our life". The video is a mixture between the more natural elements of life and the man made elements.
This time around Albert Hammond Jr. decided to release his new record on Vagrant, instead of Julian Casalancas' label. Hammond previously released his other two solo albums '¿Cómo Te Llama?' and his debut Yours to Keep on Casablancas' label.
Speaking about the move, Hammond said that "there is nothing weird" about it and that he just felt the album "needed a new home". You can check out his new video for 'Born Slippy' down below.
Photo Credit: Side Stage Collective