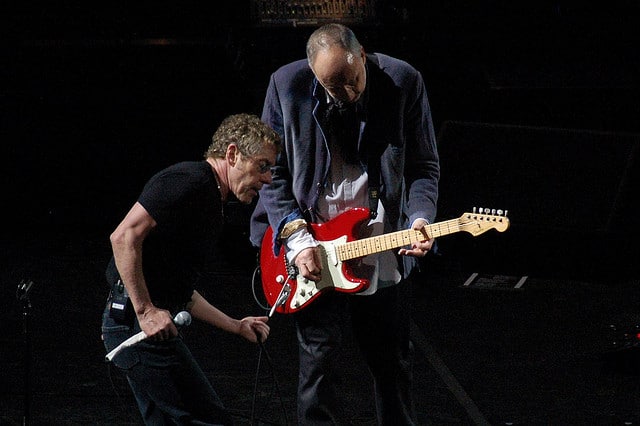 The Who have made claims that their set at Glastonbury was "sabotaged" in some way. They also revealed that they stepped in to replace Prince on the festival line-up.
The claims were made in a recent blog post by one of The Who's crew members who often plays keyboard for them. The blogpost revealed that they weren't initially billed to play "Not many know that we were a last-months addition to the show, replacing Prince who decided not to come this year."
The post also suggested that someone tampered with their gear during their headline gig "As we began to prepare to changeover, we found someone had sabotaged the carefully-tested audio connections for much of our gear," the blog reads.
The post poked fun at the potential suspects, saying "We've never seen that before, but we're good at plugging things in, so all damage was repaired in time. Was it Mr. Weller or Lionel, no way. Dalai Lama – hmmm…. he did steal the show already."
The blog also goes into detail with the band's own frustrations with their performance on the night, though not everyone agreed with Pete Townshend's feeling that the gig was "one of the very worst the band had ever played".
Photo Credit: Scott Ableman