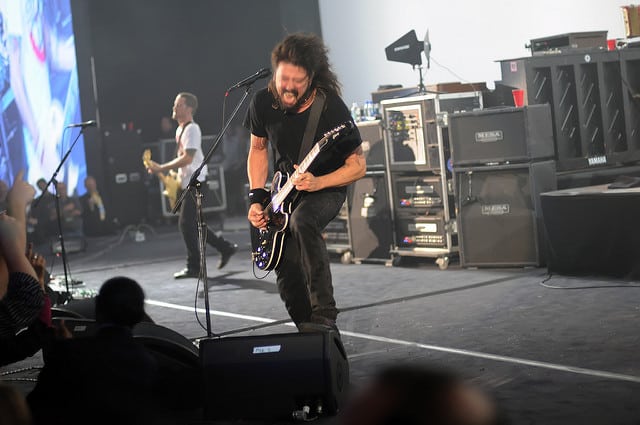 Producer Butch Vig, the brain behind Nirvana's 1991 album Nevermind, has credited Dave Grohl for the majority of it's sound.
Speaking to Ultimate Guitar, Vig said, "I just kept pacing around the room and going, Oh, my god. This sounds f**king amazing. Dave is an incredible musician. He really is. People always say, How'd you get that sound on Nevermind? and 90% of it is Dave Grohl… It's just how Dave plays and he's just so, so powerful".
Vig recalled the remarkably quick recording process claiming he alongside the band "did the whole album in 16 days". He also disagreed with the widespread rumour which suggests the rockers are dossers, "The band was tight as hell. Contrary to popular belief, they were not slackers. They wanted to make a kickass record. Dave Grohl told me they practiced every day for six months before they went in to record Nevermind. We pretty much got every take on that record in one or two or maybe three takes".
In other Nirvana news, Cork grunge band Paradox will lead a tribute concert later this month, to celebrate 25 years since the band last visited the county. In August of 1991, the barely recognisable Nirvana played to about 20 people in Sir Henrys in Cork City. They played the now seminal 'Smells Like Teen Spirit' – Check out the audio from that historic event here.
Photo Credit: ScottBarlow