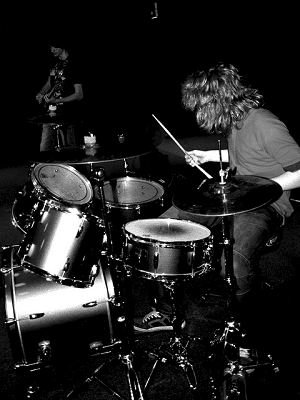 The Drums previewed their new album Encyclopedia on the roof of a Times Square hotel in earlier this month.
Now they've put out an album sampler on YouTube, having recently premiered their first single in three years named Magic Mountain.
Lead singer, Jonny Pierce, told Noisey what is was like working on the new album after the departure of Adam Kessler (guitar) and Connor Hanwick (drums). "Not since the 'Summertime!' EP has it been just Jacob and I left up to our own devices. Now that we're back to just the two founding members, we figured we could do whatever we wanted and run with it," he said.
Commenting on the new direction the band took, Pierce said, "we had just one goal: let go of any preconceived ideas that anyone has about The Drums and make songs to be as grand and majestic as we want them to be." He continued, "It's about shedding off what binds you and protecting what's good, finding a safe place away from everyone and everything that wants to destroy you," he said.
The Brooklyn lads released a trailer for the album featuring snippets of previously unheard songs.
Check it out below.
The Drums will be touring in the States for September/October, no European tour dates have been announced yet.
Encyclopedia track listing:
1. Magic Mountain
2. I Can't Pretend
3. I Hope Times Doesn't Change Him
4. Kiss Me Again
5. Let Me
6. Break My Heart
7. Face Of God
8. U.S. National Park
9. Deep In My Heart
10. Bell Laboratories
11. There Is Nothing Left
12. Wild Geese