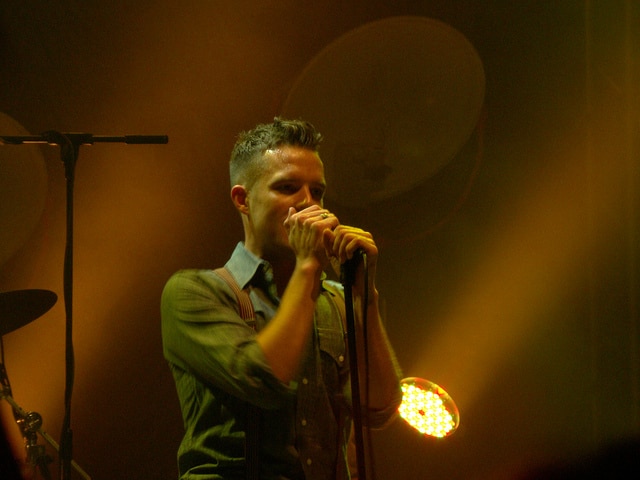 Brandon Flowers has confirmed he's working on another solo album, it is expected to be released in 2015.
The second solo album will be Flowers' follow up to his 2010 debut record Flamingo. The LP went gold on the Irish recorded music association charts.
The frontman has kept up a steady pace of putting out material since the Killer's first record Hot Fuss. In an interview with NME, the Killers singer confirmed rumours he was working on new material, "The record's not done yet, but I'm excited about it… I'm liking it."
The singer also told NME he's working with record producer Ariel Rechtshaid, "He's taking me out of my comfort zone," Flowers said.
"Normally I make demos and they're pretty similar to how the song ends up. but he'll take a song and be like, 'I hear this'. It's incredible – his palette and his range, what he's able to say. At first we were butting our heads together, but now we're hitting it off," Flowers said.
Ariel Rechtshaid has previously produced, We Are Scientists' Brain Thrust Mastery, No Doubt's Push and Shove and Vampire Weekend's Modern Vampires of the City.
The Nevada native said that the album will be venturing away from his usual Las Vegas influenced sound. "I'm trying to sort of stay away from that, but I've always got one foot planted there, so it's hard. People are going to interpret it how they will, but there's only a little bit of Vegas in there," he said.
The frontman also quashed any speculations about the Killers breaking up, "I wanna keep being in this band. I don't think we'll get too morbid about it, I think we wanna keep going."
Read the full interview in the latest issue of NME.