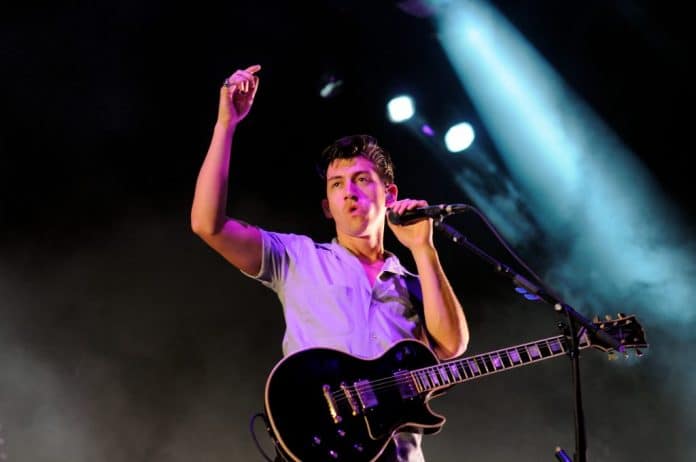 We've had lots of news and rumblings about The Arctic Monkeys as of late. Their upcoming music, tour dates and now… a petition to ban frontman Alex Turner's beard. Yes, you read right.
A few months ago when photoS of Turner training at a gym & out and about in LA had thousands of his fans very upset. As it was the first time we've seen the rocker with a beard/goatee. Fans seem to think the facial hair doesn't suit the usually clean shaven, slick singer.
Love how our little Twitter community comes together in hard times. Like Alex Turner growing an awful beard. pic.twitter.com/PoUvtlidpB

— ✹Kirsty Bain✹ (@xKirstybain) July 22, 2017
Can someone sort Alex Turner out now? I love the guy to bits but that beard has taken him way over the weird line now

— brandist. (@_brandist) July 23, 2017
And now things are getting serious, with 'Banish The Beard' in action. Eabha Lynn is one fan who really prefers Turner clean-shaven, as she started up the petition on Change.org to help the 'cause'.
'Alex Turner, the critically acclaimed and adored by many lead singer of the Arctic Monkeys had the opportunity to age like fine wine, Lynn has written on the petition. "It all went so dreadfully wrong, however, when he decided to grow a beard.'
'Visually unappealing, its ginger colour strikes you – and not in a good way – contrasting with his famously deep brown hair and eyes. Genetics gave him many opportunities in this life, an iconic signing voice, facial structure that could cut a man. They did not, however, give him the opportunity to look good with a beard. Or even to properly grow one.' Harsh enough we think. Lynn continues: 'If this beard keeps growing, will us fans even be able to hear that voice from behind the beard?'
Lynn sounds gas, so if you agree with her views, why not support her?
If you want to sign the petition, you can check it out here.