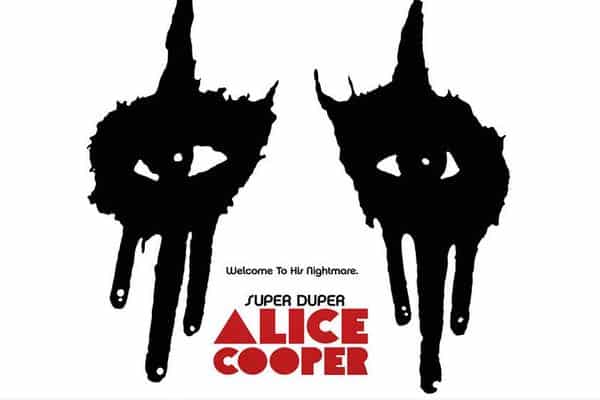 What is believed to be the first ever Doc Opera, "Super Dooper Alice Cooper" is a film/documentary that is going to focus on the shock horror musician Alice Cooper, and his evolution from preacher's son to super stardom.
The documentary is going to be directed by Scot McFadyen and Sam Dunn and uses archive footage, animation and rock opera to create this one of a kind experience.
The synopsis is as follows:
The film is the twisted tale of a teenage Dr. Jekyll whose rock n' roll Mr. Hyde almost kills him. It is the story of Vincent Furnier, a preacher's son who struck fear into the hearts of parents as Alice Cooper, the ultimate rock star of the bizarre. From the advent of Alice as front man for a group of Phoenix freaks in the 60's to the hazy decadence of celebrity in the 70s to his triumphant comeback as 80s glam metal godfather, we will watch as Alice and Vincent battle for each other's' souls. Alice's story is told not only by the man himself, but through exclusive interviews with members of the original Alice Cooper band, Elton John, Iggy Pop, John Lydon, and Dee Snider."
In an interview with Spinner.com, director Sam Dunn talked about the documentary saying:
"We know Alice through various projects that we've done. We interviewed Alice for 'Headbanger's Journey'. He's also featured pretty prominently in two episodes of [the new groundbreaking documentary series] 'Metal Evolution', both in [the] Shock Rock and Early Metal U.S. [episodes]. He's a pretty fascinating character, who has been through a lot in his life. He's one of those musicians that maybe he hasn't had a hit in a long time, but everyone knows who Alice Cooper is because of his influence on pop culture and the big songs he had in the '70s.
"We're exploring a different stylist approach with this film. It won't be talking heads; it's going to be more of an archival and animated journey through his career". 
"He's such a rich visual artist, it makes so much sense to try and do it in a different way".
The film/documentary will be having its premier at the 2014 Tribeca Film Festival and thereafter will be having a run at several theatres starting on the 30th of April. Included at each of the screenings there will be a pre-recorded Q&A and welcome from the man himself.
A trailer of the film has been released and can be seen below.