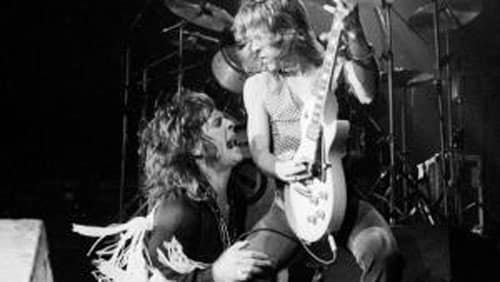 Unheard performances from the former Ozzy Osbourne guitarist Randy Rhoads have surfaced recently to mark the 32nd anniversary of his death.
The former Ozzy Osbourne guitarist died on the 25th of March in 1982 while the band were on tour around America.
Rhoads died in a plane accident during a stop at their bus drivers house which was beside Jerry Calhoun, the man who owned the aircraft.
According to an accident report filed by the National Transit Safety Board, Rhoads, Rachael Youngblood and bus driver Andrew Aycock who was a licensed pilot, took the plane from Calhoun's property without permission and embarked on a flight in his small single-engine 1955 Beechcraft Bonanza F35. Ozzy and then fiancee Sharon were in the tour bus sleeping while the incident took place, keyboardist Don Airey who was also on the plane witnessed the accident.
During the flight the pilot made three low passes in an attempt to "buzz" the bus. But while on the fourth pass the plane's wing clipped the tour bus and subsequently crashed into a tree before crashing into a house. The plane exploded and burned on impact. All in the plane perished.
So to mark the anniversary of his death some unheard performances from the guitarist have been released by bassist Bob Daisley. Daisley recorded more than seven hours of material while recording the "Blizzard Of Ozz" and "Diary of A Madman" albums.
Daisley explains the sessions in detail and you can read the Q&A and listen to the unheard recordings here.