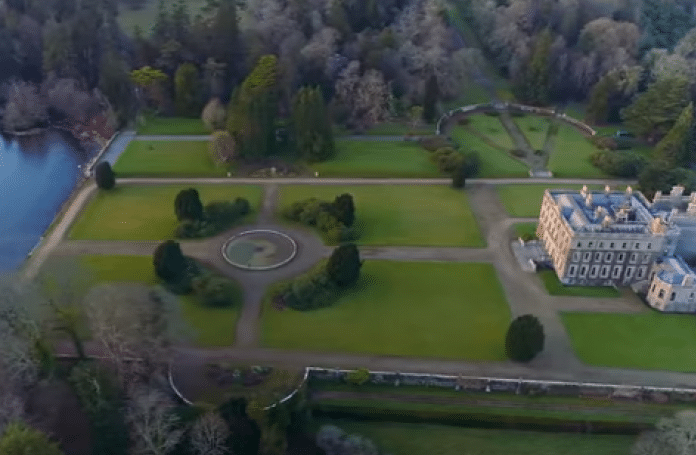 All Together Now has just announced their comedy line-up and it could almost rival their showcase of insane musical talent.
Taking place the bank holiday weekend in August (August 4th, 5th & 6th), in Waterford it's becoming a case of 'bawl together now' as some of the biggest names in Irish comedy come together to have you in knots.
Tommy Tiernan is the first on the list as the award winning comedian, actor, TV presenter, and writer makes his way to the festival on the back of the news his TV show will also run for another season.
While Steve Frost Improv All Stars transform random audience suggestions into a show of spontaneous, magical, never to be repeated again, comedy. They create sketches and comic dramas that are amazingly inventive that take off into flights of fanciful brilliance.
You'll also see Lords Of Strut smash out the funniest, fantastical routines through their endless melodrama, David McSavage, The Dirty Circus, Kevin McAleer, Joe Rooney, The Nuala's, Colm O'Regan, Karl Spain, Kevin McGahern and many more!
Aside from the established acts, All Together Now has handpicked and will showcase some of the most exciting and soon to be comedy stars, so we can expect strong sets from Ronan Grace, Paul Marsh, Steven Mullan, Julie Johnson, Totally Wired and more.
All the comedy action will take place in the beautiful bejeweled Spiegeltent, the very essence of a festival venue. In the Spiegeltent, magic is commonplace, everything becomes charged, the ordinary becomes extraordinary and the extraordinary becomes magnificent.
TICKETS ON SALE NOW! Tier One and Tier Two tickets are now sold out! Limited Tier Four Tickets are now available from €179.50 + booking fee – Tickets available from Ticketmaster.