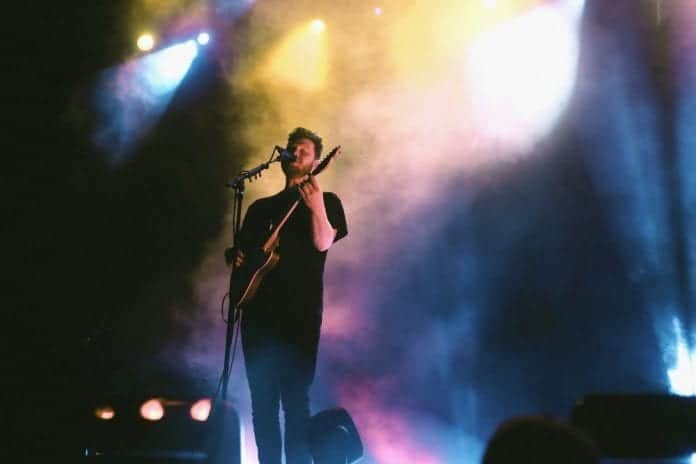 Relaxer is coming this summer
Alt-J have announced their new album entitled Relaxer, which is set to drop June 9 with Canvasback Music. Relaxer is the follow-up to the band's 2014 album, This Is All Yours (which received a Grammy Award nomination for Best Alternative Music Album at the 57th Grammy Awards.) The announcement of their third stdio album is accompanied by a new track called "3WW." Check it out here.
Their third album follows a string of successes surrounding their previous releases; their debut album An Awesome Wave won the Mercury Music Prize in 2012, they were also nominated for three Brit Awards and during their 2015 tour, the band also sold out Madison Square Garden.
Speaking to NME last year, drummer Green confirmed that, despite his solo ventures, Alt-J are "by no means" over.
"[We're] very excited about it, I think it's going to be pretty interesting," Green said of their next record. "I feel like it'll be different, but I don't know. It's funny that we write together so well and it comes pretty naturally and pretty quick."
alt-J (∆) was formed when Gwil Sainsbury (guitar/bass), Joe Newman (guitar/lead vocals), Gus Unger-Hamilton (keyboards/vocals) and Thom Green (drums) met at Leeds University in 2007. The band's symbol is the delta sign, Δ, which is traditionally used in scientific study to indicate "change" or "difference". The ∆ symbol can be typed on an Apple Mac with the key sequence Alt+J (on certain keyboard layouts). After graduating, the band moved to Cambridge where they spent a number of months working on their music before signing a deal with Infectious Music in December 2011.
Alt-J will of course be playing Dublin this summer! They are set to join the Pixies, Gregory Porter, James Vincent McMorrow, Bell X1 & Two Door Cinema Club as part of the new Trinity College Park Series. The new festival, which was announced last month, is in a pretty unique location. Trinity College Dublin are putting on the series of outdoor shows this summer featuring a whole host of acts. The shows will be running from July 6-11th
Relaxer track list:
01 3WW
02 In Cold Blood
03 House of the Rising Sun
04 Hit Me Like That Snare
05 Deadcrush
06 Adeline
07 Last Year
08 Pleader
Picture Credit: alexlisciophotos