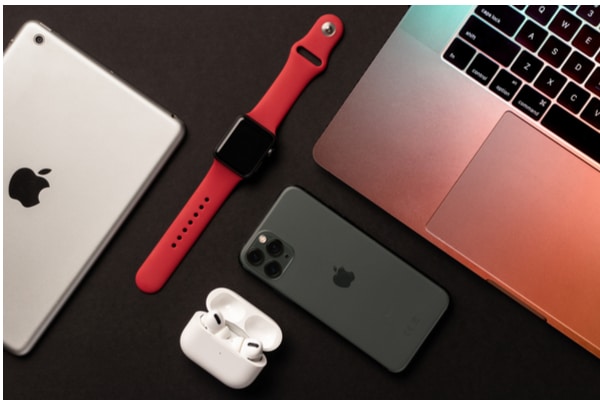 Apple Inc have confirmed that they have suspended product sales in Russia over the country's invasion of Ukraine.
The company have confirmed that they stopped sales of their products into Russia last week, because it stands, "with all of the people who are suffering as a result of the violence".
Apple will also remove Sputnik News and RT News from its applications from App Stores outside of Russia. It has also disabled live accident and traffic news features in Ukraine as a "safety and precautionary measure" for residents there.
Apple have also limited its Apple Pay services and other online offerings over the last few days.
These actions come after Ukraine Vice Prime Minister Mykhailo Fedorov pleaded with Apple to stop selling products in Russia. He said that this could deter Russian youth from this invasion.
Fedorov also asked the company to shut its local App store. An online store has been operated by Apple specifically to Russia over the last few years, along with an App store suited to the country.
This invasion has also resulted in Apple shares decreasing to session lows, before recouping some of the losses. Tuesday saw the stock close down 1.2% to $163.20.
Apple CEO Tim Cook had already shared his concerns over the situation with Russia last week.
"I am thinking of the people who are right now in harm's way and joining all those calling for peace", he tweeted.
I am deeply concerned with the situation in Ukraine. We're doing all we can for our teams there and will be supporting local humanitarian efforts. I am thinking of the people who are right now in harm's way and joining all those calling for peace.

— Tim Cook (@tim_cook) February 25, 2022
"deeply concerned"
On the situation, Apple said this in a statement.
"We are deeply concerned about the Russian invasion of Ukraine", they said. "We are supporting humanitarian efforts, providing aid for the unfolding refugee crisis, and doing all we can to support our teams in the region".
Apple have also stated that they will continue to monitor the situation and that it is in constant communication with governments on the actions that they are taking.
"We join all those around the world who are calling for peace", they insisted.
Closer to home, Taoiseach Micheál Martin had warned that the ongoing conflict between Ukraine and Russia would lead to a hike in energy prices and food issues for the country.
Elsewhere, household names of the Rock music industry have been sharing their support for Ukraine over the last few days. More on that here and here.