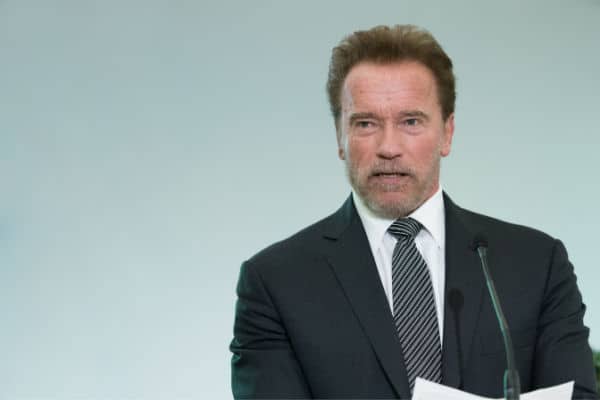 Would you like to listen to the article instead of reading it?
Arnold Schwarzenegger has criticised the Terminator sequels Genisys and Dark Fate, claiming they were "not well written".
The actor who starred in every Terminator film from 1984 to 2009, made these comments in a recent interview where he also felt that he was "done" with the franchise.
The 2009 Terminator film Terminator Salvation, saw ScHwarzenegger's facial likeness shown using CGI.
Despite this, Schwarzenegger insists he looks back at his time on the franchise fondly, crediting it with the making of his career.
"Someone has to come up with a great idea. The Terminator was largely responsible for my success, so I always would look at it very fondly", he said.
Sequels "didn't close the deal" – Schwarzenegger
While giving a big thumbs up to the first three films, Arnold Schwarzeneger has stated that he was not so enthused about the sequels Terminator Genisys or Terminator: Dark Fate.
"The first three movies were great", the former Governor of California said.
"Number four [Salvation] I was not in because I was governor. Then five [Genisys] and six [Dark Fate] didn't close the deal as far as I'm concerned. We knew that ahead of time because they were just not well written", he added.
Terminator Genisys which starred Emilia Clarke, was released in 2015 and was widely castigated by critics.
Arnold Schwarzeneger has been outspoken on his views in the past. In 2021, he critcised former US President Donald Trump and other Republicans for their roles in the Capitol Riots.
More on this from Nova here.