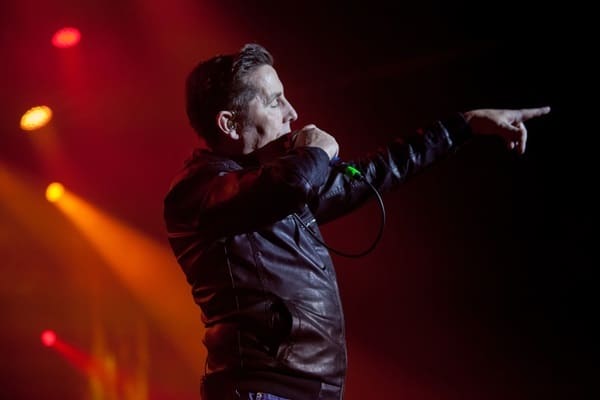 Would you like to listen to the article instead of reading it?
Aslan will mark the passing of their much loved frontman Christy Dignam, by sharing their final recording to feature the late singer.
The last ever recording that the band did as a foursome, saw them cover Irish classic 'The Fields Of Athenry'.
Dignam passed away last month following a decade long battle with a rare blood condition known as Amyloidosis. He spent the last number of months in palliative care, in his Finglas home. More here.
Dignam's death led to an outpouring of grief and tributes from from a myriad of musicians, including Irish singer Imelda May, who hailed him as a "working class hero".
"his own unique stamp"
Aslan's cover of 'The Fields Of Athenry' which saw Christy Dignam on vocals, was produced by the band's guitarist and vocalist Joe Jewell, and producer Stuart Gray.
The Dublin band covered this track, following a suggestion from Paul O'Reilly from Dolphin Records.
This cover will be available to streaming services next week (July 20).
Speaking about the cover, Aslan guitarist Billy McGuinness admitted that he never thought that this would be the last Aslan recording to feature Dignam.
"Little did we know when we were in the studio, recording an Aslan version of the Fields of Athenry, that it would be our final time recording with Christy," McGuinness said.
"As usual he recorded an amazing vocal to the track and like so many cover songs that the band have recorded over the years, Christy put his own unique stamp on it".
"another brilliant vocal"
Paying tribute to Dignam and his love of Irish ballads, drummer Alan Downey also added, "As we all know Christy loved the ballads and he has sung some brilliant versions of them throughout our years together".
He continued, "This song is iconic to many people across the whole world, and we really hope you enjoy our take on this classic song. For it to be our last recording with Christy makes it even more special".
"Here is Christy doing another brilliant vocal on one of his favourite songs. We wanted to share it with you all. We hope you all enjoy it and thanks for the amazing support".
Written by Pete St John in 1979, 'The Fields of Athenry' has been previously covered by Irish artists such as The Dubliners, Johnny Logan, Daniel O'Donnell, and Paddy Reilly.
It is very popular at Irish sporting events, especially Rugby, Soccer, and GAA matches.