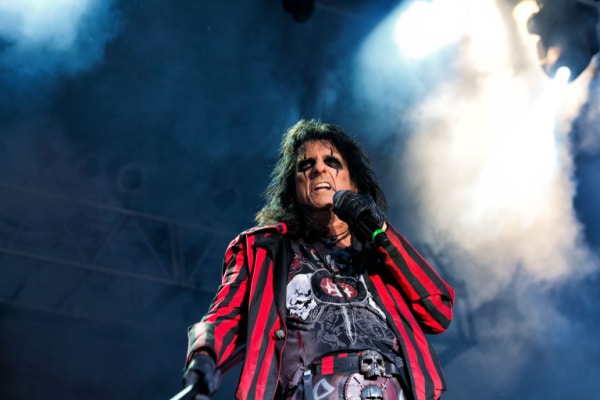 Would you like to listen to the article instead of reading it?
Alice Cooper has openly stated that Paul McCartney is the "only person allowed to use AI".
Becoming the latest household name in music to weigh on the ongoing debate of Artificial Intelligence, Cooper has even gone as far as to say that he "would make it a law" regarding McCartney using AI.
Elaborating further, Alice Cooper would love to also hear McCartney using AI, as "Who doesn't wanna hear a new Beatles song?".
Cooper's comments come after Paul McCartney had previously claimed that he had created a "final" Beatles track from the fab four back in June.
"Now and Then"
While further details regarding the track have yet to be officially confirmed, it is likely that 'Now And Then' is the most promising candidate.
The track which was originally recorded by the late John Lennon in 1978, two years before his death, had also been considered for inclusion on the Beatle's 1995 'Anthology' series, however those plans were called off.
It had been reported that another Beatle, George Harrison was not so keen on the idea, due to several technical issues regarding the original recording.
"It didn't have a very good title, it needed a bit of reworking, but it had a beautiful verse and it had John singing it", McCartney had previously told Q Magazine. "[But] George didn't like it. The Beatles being a democracy, we didn't do it".
Instead of 'Now And Then', other tracks 'Real Love', and 'Free As A Bird' were included in the Anthology series. More on this from Nova here.
Last month, Paul McCartney also claimed that he had written a new song for surviving Beatles bandmate Ringo Starr.
As for Artificial Intelligence, the debate continues, with some stars venting their strong opposition to the model, while the Grammy Awards have also banned any music created by AI from being nominated. More on that story here.