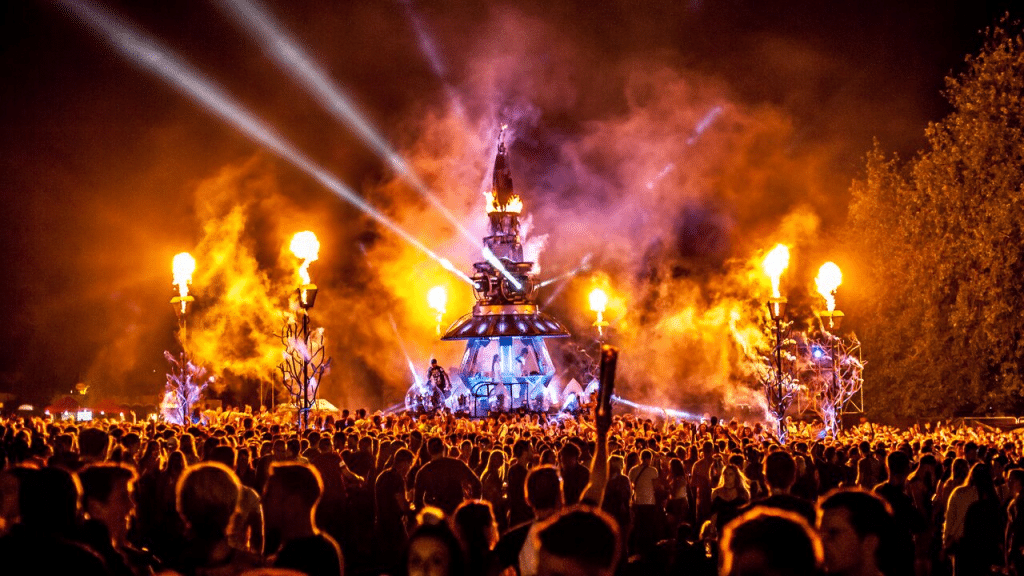 The August Bank Holiday weekend will be filled with greatness, and the brand new All Together Now festival is a huge part of that.
Taking place from August 3rd – 5th in Curraghmore Estate, not alone are they bringing some of the coolest artists to the stage, but they've also lined up Arcadia.
Arcadia is the fantastic brainchild of scrap metal sculptor Pip Rush Jansen and engineer Bert Cole who happened to meet in Ireland 10 years ago! Their meet coincided with this amazing creation which is about to grace the grounds of Curraghmore.
Since its inception, hundreds of thousands of people have danced around, under and over Arcadia's incredible, eye-popping installations across four continents.
It's fitting that Arcadia return to Ireland to celebrate their 10th anniversary, but the setting had to be right.
The Arcadia Afterburner, is an immersive 360 degree installation that has rocked crowds from Burning Man to the Dalmatian coast and from New Zealand to Glastonbury.
At its heart is a flaming spire that houses the DJ booth and shoots fireballs above the crowd as light radiates outwards to a ring of flaming trees – casual.
Raised platforms spiral into the crowd creating multi-level dynamics and allowing the crowd to dance on the structure itself, balancing intense intimacy with a powerful sense of monumentality.
Built from repurposed military hardware, the Afterburner fuses sound, light, sacred geometry, an inward facing 360 degree soundfield and 20 foot flames amplifying both the music and the energy into an unforgettable dancefloor experience.
Whilst The Afterburner brings that uniquely immersive environment, with an amazing roster of DJs bringing the performance. There is a line up of very special guests still to be announced, so stay tuned to hear who will be spinning to on this unbelievable interactive stage!