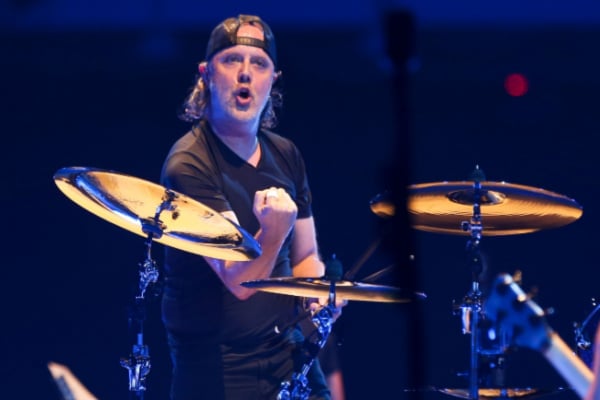 A band which features Myles and Layne Ulrich, the sons of Metallica drummer Lars, have released a new single 'As The Sun Sets'.
The band, Taipei Houston, have released this single via C3 Records.
Check it out for yourselves below.
Despite only making their debut last year, the band have also accrued 15,000 followers on Instagram.
On top of this, the pair of Ulrichs are also set to play at this year's Lollapalooza event later this month. Taking place in Chicago, this event will also run alongside a number of other events that the band will perform across the US.
Myles and Larsh Ulrich will also perform as Taipei Houston at Reading and Leeds Music Festival next month.
"covers so much ground"
Speaking back in 2020, proud father Lars Ulrich spoke about the band, and their key influences.
"When I was their age, my [music] tastes were literally just half an inch wide", the drummer told Rolling Stone. "When I was 19, it was New Wave of British Heavy Metal. That was it. But between the two of them, it covers so much ground". 
"Both of them are huge Radiohead fans; they listen to a lot of Arctic Monkeys, they definitely listen to a lot of more like noise rock, White Stripes and Jack White, and a lot of punkier stuff". 
"I don't know if 'fans' is the first word I'd use. But I think they respect it. They're appreciative", Ulrich added when he was asked if his sons are also Metallica fans.
Speaking of Metallica, a Brazilian woman who gave birth during a gig, revealed that he honoured the band, by giving her newborn a very special middle name.
Joice Figueiró revealed that she honoured her child with a very special middle name, to pay tribute to the band's lead singer Jame Hetfield. More on this story here.