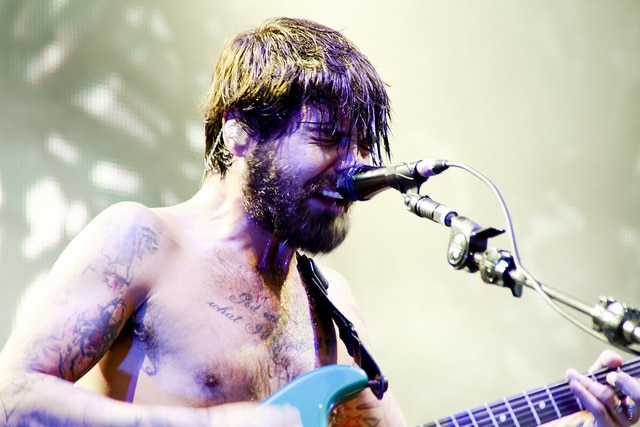 Biffy Clyro have spoken about their plans for the next year and suggested that they could have already started working on their next album.
The band released their most recent studio album, 'Ellipsis', earlier this year and have also headlined Reading and Leeds festival during the summer but they show no signs of taking a break.
In an interview with DIY, the band confirmed that they would not be stopping next year, with bass player James Johnson saying that their plans included "more Biffy" which suggests that we can expect some new music from the band a lot sooner than we thought.
Johnson added, "We're going to be in your face. We're not going anywhere," he explained, "We took a break before the last album and we didn't really like it. It didn't really work. We're going to keep going, keep playing shows and keep trying to push ourselves."
The band have also discussed a new album with NME in October. Simon Neil told the publication "As soon as we finish recording a record, it's about looking forward and just kind of waiting for inspiration to strike I guess," adding, "we haven't had time to write anything new yet."