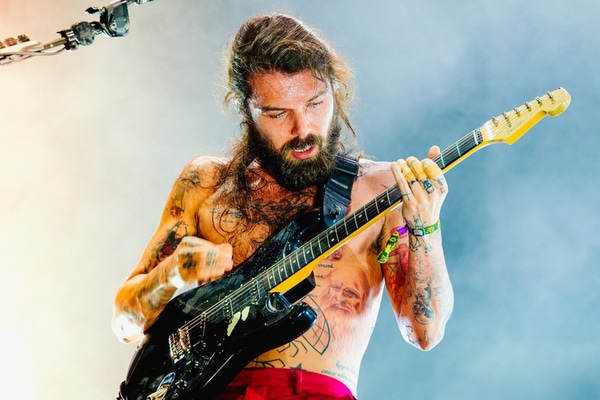 Due to ongoing Covid-19 concerns, Biffy Clyro have postponed their 2022 European Tour.
The band were due to intially start their European Tour last October for a run of delayed gigs. However, they announced the delaying of their tour to February/March of this year.
The band had released this statement at the time, "With the ongoing uncertainty around travel, we've decided to postpone our European tour to Feb/Mar 2022. We can't wait to see you all as soon as it's safe & we're excited to add new Hannover & Lyon shows + an Aug '22 show at Hamburg Stadtpark. Get tickets: http://biffyclyro.com/live/".
"ongoing concerns"
However, due to "ongoing concerns" regarding Covid-19 restrictions, Biffy Clyro have taken to social media to announce that these concerts will not take place across August and October this year.
"We are gutted to be moving these dates again", they said in a statement. "but can't wait to come out and see everyone when it's safe to do so. Simon, James & Ben x".
They added, "All tickets purchased for the original dates will remain valid. We are sorry to announce that the show originally scheduled for Atlantico Rome is no longer possible, all ticketholders will receive a refund from point of purchase. Tickets bought for the original show in Milan will be valid for the new Carroponte show". 
Biffy Clyro also confirmed the rescheduled dates on their Instagram account. Check them out here.
Last Summer, the band also confirmed that a new album was in the works. 
"We weren't intending on doing it, but we've ended up making an amazing album. It's about that reflection of how you can experience the same thing but react in a completely different way", said their frontman Simon Neil.
He continued, "We've all had this huge global experience, but we've not had the same experience for many, many reasons – and I feel that's what the record is about. It's about the aftermath of coming through something together, but also not being able to comprehend what someone else is going through. We're all trying to make the best of that".
"It's still a fairly positive outlook with a s*** tonne of bone marrow nihilism going down inside of it".