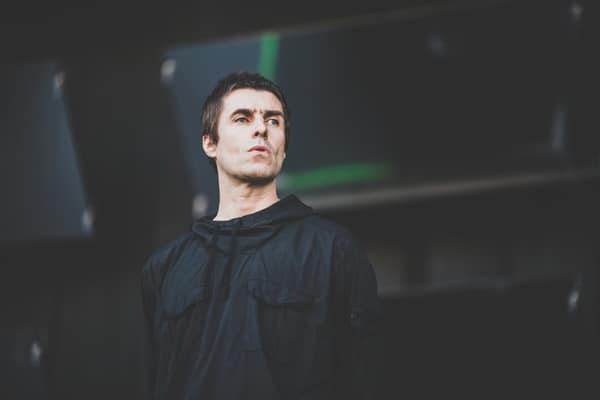 Having taken to social media to state that he had a "f*****g announcement" soon, Liam Gallagher has just confirmed that he has a new single in the works.
Taking to Twitter this morning, Liam Gallagher has announced that his new single "Everything's Electric" is arriving on February 4.
Check it out below.
New single feb 4th it's called Everything's Electric Cmon you know LG x

— Liam Gallagher (@liamgallagher) January 20, 2022
"massive"
The former Oasis frontman had taken to Twitter yesterday (January 19) to alert fans to a "f****** massive" announcement regarding new music.
He also could not pass without aiming a sly dig at estranged brother Noel.
"Big announcement tmoz and I mean BIG bigger than my nose bigger than rkids rite said Fred f*****g massive so stay tuned LG x", he said.
This tweet led to a number of fans speculating as to what this announcement might be.
"You supporting U2 next tour?", one fan wrote. To which Liam replied, "Stop smoking taytos they should be supporting ME".  
Another fan also asked if he was to appear on Matt Morgan's podcast. The singer responded, "That's not big thats for AZBINS". 
Liam was also asked by fans if he had watched The Beatles: Get Back yet. He said that he was "too scared" to do so. He wrote, "Still too or to or 2 or two scared". 
Liam Gallagher had announced back in October that his new album "C'mon You Know" was in the works.
"The next single is gonna be called 'Better Days' and it's full of sunshine", he told Radio X host Chris Moyles.
"And then there's another one, 'I Wish I Had More Power', and it's dedicated to Noel. Yeah, it's a naughty little tune, but it's lovely". 
Liam also revealed that he will be headlining his own show at the iconic Knebworth show on 4 June 2022.
"So, I get the chance to do it again," he said. "Obviously, I'm older and a little bit wiser. I'm gonna milk it, really take it in. I'm buzzin', man". 
Find out more on this report from Nova here.