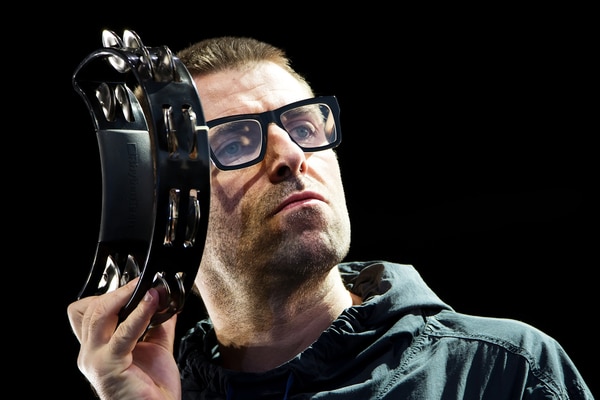 Manchester rocker, Liam Gallagher has recently announced his next, upcoming album, C'MON YOU KNOW, and is due to release on May 27th, 2022. The former Oasis frontman has revealed that the album will also include a special track in dedication to his brother, Noel – who recently compared his brother as a hologram.
Speaking on Radio X with host, Chris Moyles, the Hello singer revealed a little more detail on his third solo album, even revealing the title of his next single.
"The next single is gonna be called 'Better Days' and it's full of sunshine," Liam said. "And then there's another one, 'I Wish I Had More Power', and it's dedicated to Noel. Yeah, it's a naughty little tune, but it's lovely."
Rolling out the surprises, the wild frontman has also revealed that he will be returning to the magic land that is Knebworth in 2022. Returning to the place where Oasis performed their historical 250,000 person shows back in 1996, the visit will be a solo one as Liam will be rocking up on his own. Although, Liam has still described his future visit as "biblical".
In a move that can only be seen as an example of pitch-perfect timing, Liam will headline his own massive outdoor gig at Knebworth Park on June 4th, 2022.
"It's gonna be 'This is history' – Part Two, mate!" Liam told Moyles. "The young folk want it. They're always telling me, when are you gonna do this Knebworth thing? I think the time is now or never. I am excited, I mean I've done it before, and it was mega. The beautiful thing about it is, I couldn't remember much about the first time.
"So, I get the chance to do it again," said a joyous Liam. "Obviously, I'm older and a little bit wiser. I'm gonna milk it, really take it in. I'm buzzin', man."
I'm absolutely buzzing to announce that on 4th June 2022 I'll be playing Knebworth. It's gonna be biblical. C'mon You Know. LG xhttps://t.co/ierDSzgJBF pic.twitter.com/GsNw9P8non

— Liam Gallagher (@liamgallagher) October 1, 2021