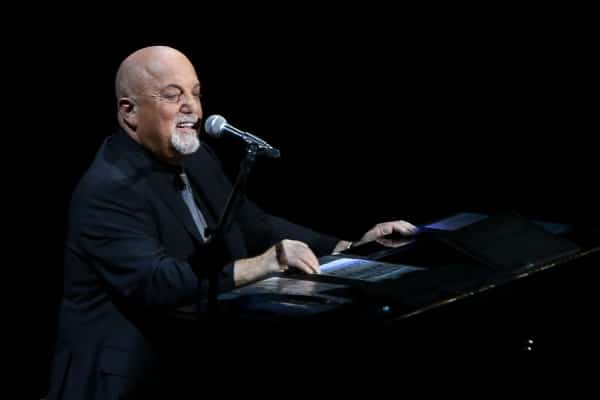 Would you like to listen to the article instead of reading it?
As part of the ongoing celebrations marking 50 plus years as a solo artist, a special Billy Joel vinyl collection will be released this November.
Arriving on November 3, Billy Joel – The Vinyl Collection Vol 2, will be released thanks to Columbia Records, and Sony Music Entertainment.
Billy Joel – The Vinyl Collection Vol 2
Billy Joel – The Vinyl Collection Vol 2, is an 11LP Deluxe box set featureing the singer's albums from the 1980s, including Glass Houses (1980), The Nylon Curtain (1982), An Innocent Man (1983), The Bridge (1986) and Storm Front (1989), alongside 1993's River of Dreams.
It will also include an exclusive 2LP of the 2001 album 'Fantasies & Delusions', an album comprising of classical piano compositions from Joel. This album debuted at number one in the Billboard Classical Album chart that year.
The Vinyl Collection Vol 2 builds on the The Vinyl Collection Vol 1, which explored Joel's rise to superstardom in the 1970s.
Vol 2 focuses on the next phase of the music legend's career, which saw him become a big name in the MTV era.
That period saw Joel release tracks like 'Uptown Girl', 'Tell Her About It', and 'It's Still Rock And Roll To Me', all singles which topped the Billboard 100 Chart.
This box set will also include a 60 plus page booklet of personal observations from Joel. It will also feature his personal thoughts on each album.
The booklet will also contain rare photos, memorabilia from each era, along with an essay by writer Rob Tannebaum.
If that is not enough, this special box set also includes a first ever audio release of Billy Joel- Live From Long Island, his homecoming concert at Nassau Coliseum from 29 December 1982.
The Vinyl Collection Vol 2 will also arrive in conjunction with the 50th anniversary of Joe's iconic hit 'Piano Man' from 1973. You can pre order this box set here.
Another of Joel's hits, 'We Didn't Start The Fire' also received an updated version by Fall Out Boy, who performed it at this week's MTV VMA ceremony. Check that out here.