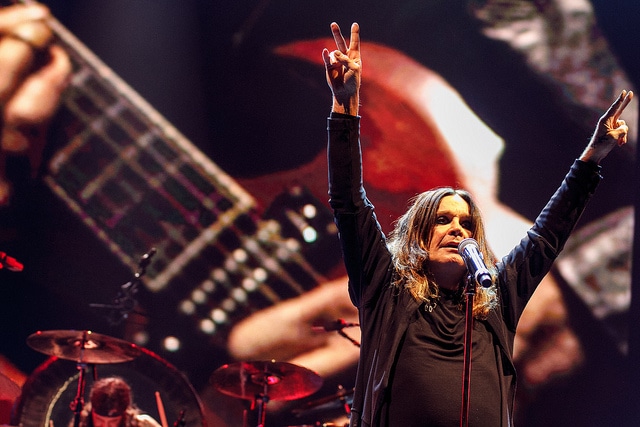 Black Sabbath have scrapped their plans to record their second album since their reunion and have decided to focus on their tour. The band's last album together was 13 which came out back in 2013.
It appears now that it is to be their last album as after their farewell tour next year it will truly be the end for Black Sabbath. Ozzy Osbourne had previously said that the band would record a new album saying "I don't know if we'll be writing in England or Los Angeles, but I'll fly to the f**king moon for it if I have to."
It appears now that the plans to do another album is out of the question as Ozzy recently said "It's the end of Sabbath, believe me," when playing at Voodoo Fest in New Orleans over the weekend.
Ozzy also said "In December, I'll be f**king 68 and I think it's time to call it the end of the day. I'm not saying I won't get on stage with Geezer or Tony (Iommi) or any of them some time, but officially we're going to be done."
Iommi suffers from lymphoma which is a blood disease and being on tour takes its toll on him. He also confirmed that after next year's farewell tour it's definitely the end for him as well.
Photo Credit: Jesper Hedlund