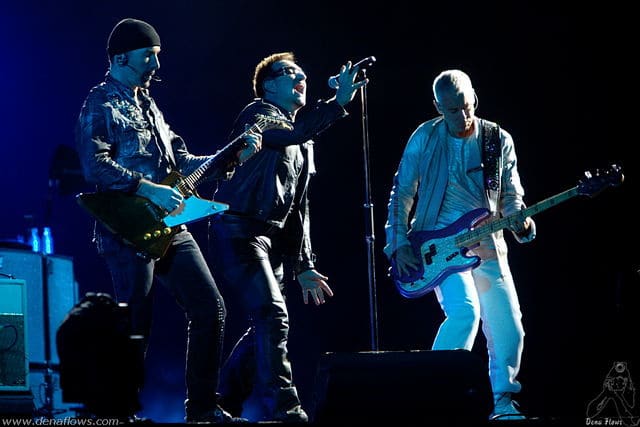 U2 are currently playing a six show run at London's O2 arena, which began on Monday night when Noel Gallagher appeared onstage to play with them. The latest special guest to appear at one of their London shows was Patti Smith.
The American singer-songwriter was invited on stage to play with U2 last night. Smith helped out with U2's 1981 single 'Gloria' as well as playing one of her own songs 'People Have The Power' .
Noel Gallagher also recently joined U2 onstage as he performed 'I Still Haven't Found What I'm Looking For' with them, as well as a cover of The Beatles' 'All You Need Is Love'. Speaking about playing with U2 Noel said it was a "dream come true".
Noel spoke about the occasion saying "They're friends of mine. I've been friends with Bono for about 20 years. It was a great moment. I was stood in the wings and they were introducing me and I was thinking 'This is actually going to happen now, this is amazing!"
Noel also had some words to say about the hospitality "I thought my catering was pretty good until I was at U2 the other night, which was honestly something else."
You can check out the video of Patti Smith performing with U2 down below.