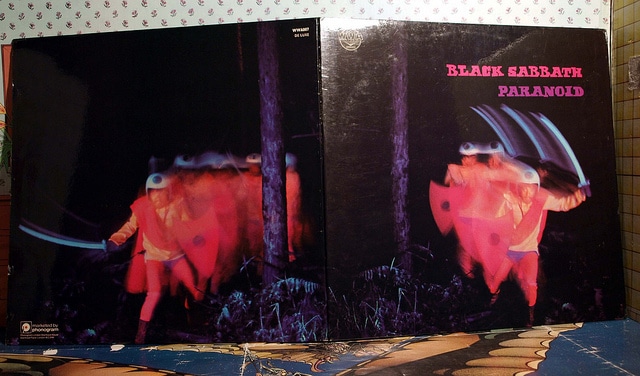 You Can Listen To Black Sabbath's Album 'Paranoid' In Full Tonight From 11PM! Paranoid is the second studio album by English heavy metal band Black Sabbath. The album was released in September 1970 through Vertigo Records and contains several Black Sabbath iconic songs such as 'Iron Man', 'War Pigs' and the title track.
The powerful album is known as a classic, and one of the most influential of the heavy metal genre. Paranoid, which was Black Sabbaths best-selling album was the band's only LP to top the UK Albums Chart until the release of 13 in 2013 and went quadruple platinum with over four million copies in the US alone. The album's chart success in the US allowed the band to tour there for the first time in December 1970.
The first single, which was the title track had great success reaching number four in the UK. The second single 'Iron Man' failed to reach the top 40 but remains one of Black Sabbath's most popular songs to this day.
Several renowned bands such as Metallica, Queens of the Stone Age, Pantera, Green Day and Megadeath have covered various tracks in the past from Paranoid.
Track list
1. War Pigs
2. Paranoid
3. Planet Caravan
4.Iron Man
5. Electric Funeral
6. Hand of Doom
7. Rat Salad
8. Fairies Wear Boots
Photo Credit: steve