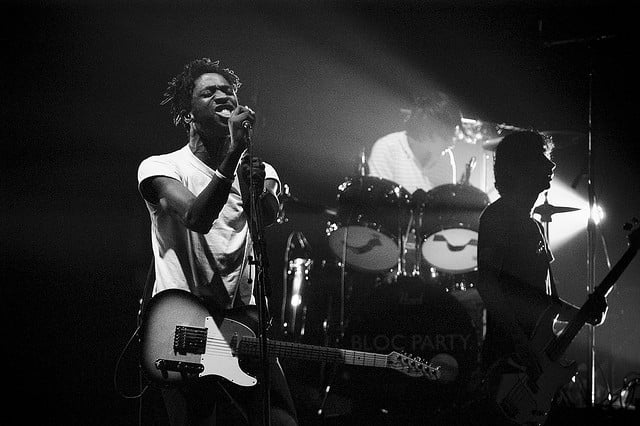 Bloc Party have recently announced a new European tour with a number of new dates. After recently revealing a new line-up they also announced that they have completed their new album.
They unveiled their new line-up at two shows in the US during August, with bassist Justin Harris and drummer Louise Bartle taking over from the previous pair of Gordon Moakes and Matt Tong.
After the recent news that Bloc Party finished recording their fifth album they followed it up with the news of a new European tour. It includes a number of different locations all across Europe in places such as Amsterdam, Paris, Berlin & London.
The tour begins on November 27th in Paradiso in Amsterdam and ends on the 4th of December in St John at Hackney in London. Unfortunately no Irish dates have been announced on the European tour, hopefully we might get an update about it soon enough.
Bloc Party played two intimate gigs for the first time with the new lineup at The Glass House in Pomona on August 19 and The Roxy in Los Angeles on August 20. Kele said at the Pomona show "It's quite a weird and emotional feeling for us because it's our first performance together."
Photo Credit: star5112