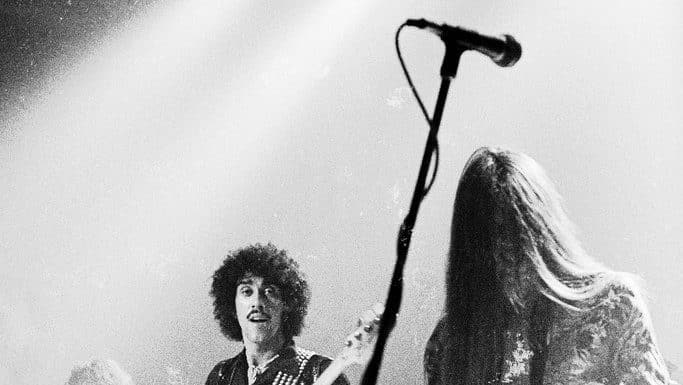 'Dancing In The Floodlights': What a tribute?!
Bohs fans who headed out to Bohemians vs Cabinteely EA Sports Cup match last night got the first look at the new Thin Lizzy and Phil Lynott mural at Dalymount Park.
Bohemians who are the oldest League of Ireland club in continuous existence were founded on 6 September 1890! They are also one of the founding members of the League of Ireland in 1921.
The art work was created to commemorate Thin Lizzy's famous 1977 gig at the stadium.
The Phibsboro club unveiled this new Phil Lynott mural at Dalymount Park in tribute to one of their fans, Colin McGinley.
The club tweeted a pic of the mural, 'Dancing In The Floodlights', check it our below
Artist Niall O'Lochlainn reproduced the image, originally designed by Colin McGinley, who sadly passed away earlier this year. McGinley had designed the image to commemorate Thin Lizzy's famous gig at the ground in August 1977.
The same year Dancing in the Moonlight hit airwaves, the band celebrated Phil's birthday by playing a legendary August 21, 1977 gig at Dalymount Park. Phil & Co. were supported on the night by Graham Parker & The Rumour, Fairport Convention, Stepaside, Stagalee and new kids on the scene, none other than the Boomtown Rats. Tickets on the night went for £4!
Dublin rockers, Thin Lizzy formed in the late sixities with front man Phil Lynott and drummer Brian Downey meeting while still in school.
They released 12 studio albums over the course of their career. They are known for hits like the anthem Whiskey in the Jar, Jailbreak, The Boys Are Back In Town and of course Dancing in the Moonlight.
Lynott passed away in 1986 and various incarnations of the band emerged over the years.
Picture Credit: Richard Marchewka