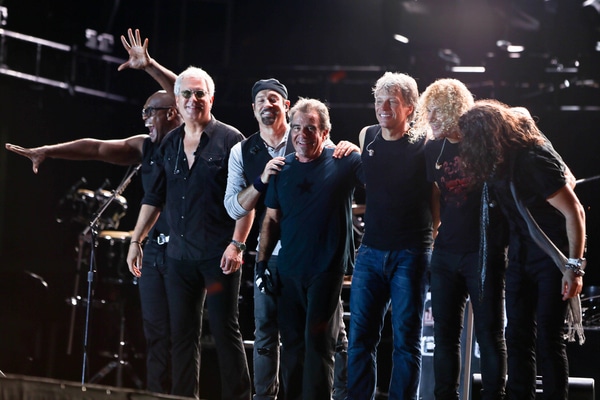 Bon Jovi have just announced that they will begin making live appearances again this Spring, venturing across North America on a 2022 arena tour. 
Kicking off in Omaha, Nebraska on April 1, the rockers with trek through the US and Canada before concluding their tour with a finale performance in Nashville, Tennessee on April 30. Tickets will officially be made available to the public on January 14, though more information on tour dates and locations can be found on the Bon Jovi website. 
"We have all missed touring and we know that nothing can replace the energy of a live show for the fans or the band," frontman Jon Bon Jovi said in a statement.
The group haven't toured since 2019 where they performed tracks from their 2016 album 'This House is Not for Sale'. In 2020 they released another album, aptly titled '2020'. The album addresses pressing social issues including the coronavirus pandemic, mass shootings, and the Black Lives Matter movement following the murder of George Floyd. 
"If it was up to me, I'd have all 10 songs [from 2020] in the show," the singer told UCR in 2020. "And obviously I want to play 'Living on a Prayer' and 'Wanted Dead or Alive' every night, but my fans are accepting of the new records. And while they may not be on Top 40 radio, the albums still always come in at No. 1. We've been blessed to stay pretty current for a kind of classic, vintage band. We are in that rarefied air with a handful of guys that I always looked up to who still make No. 1 records and want to write new songs."