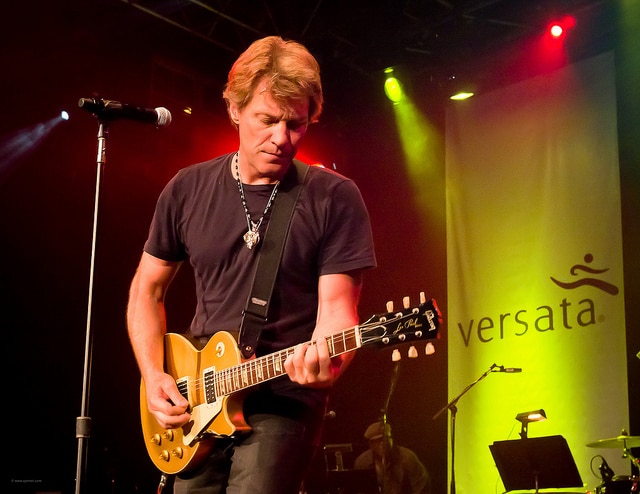 Jon Bon Jovi is set to executively produce a reality show that will follow some famous names and faces as they imagine their lives if they had never gained notoriety.
If I Wasn't a Rockstar will see Bon Jovi partner with TWC-Dimension on the new project, the aim of which is to bring celebrities back to their humble beginnings. The stars will be separated from their managers and representatives and brought back to their hometown in hopes that they will attempt to reflect on their lives if fame had never found them.
"I was drawn to this project simply because it will be a celebration of the working men and women of this country. They are the real rock stars" Bon Jovi told Variety. Fellow producer Bob Weinstein added "The series will offer music fans a chance to see their favourite stars as they've never imagined them before. We can't wait to see what other amazing talent comes on board.
Bon Jovi will be no stranger to television having made several debuts on the small screen in shows such as Alley McBeal, the West Wing, Sex and The City and 30 Rock.
An air date and network is yet to be confirmed but the show is certainly set to be revealing.
Photo Credit: Earl McGehee