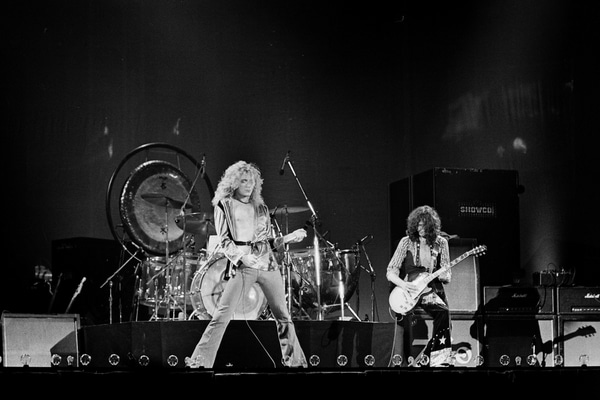 Robert Plant sure can sing but despite having one of the most characteristic voices in rock 'n' roll, he still finds some songs challenging. The Led Zeppelin screecher has now named his absolute "most difficult" song to sing and no, it is not a Zepp track.
Although a hit from the rockers would be a tough task for almost any singer, Plant names his and Alison Krauss' re-recorded cover of Dillard & Clark's Polly. The pair re-released the track as Polly Come Home for their collaborative 2007 album, Raising Sand.
"It's just the most difficult piece of music to sing at the tempo that we sang it at," Plant explained on the latest episode of his Digging Deep podcast. "It's one of the toughest calls I've had, apart from my audition in the Yardbirds."
Gene Clark's original version of the song released in 1969 on the Dillard & Clark LP, Through the Morning, Through the Night. Originally a mid-tempo country tune, Plant and Krauss opted to slow the pace down to an intoxicating sway.
"It's such a remarkable feel and it's such a beautiful song," Plant remarked. "The song itself is just, it's so poignant. And it's so slow. So, the very opening line of the song, in my chest, my lungs, my vocal cords, in my sense of timing… It was, 'How am I gonna get these words right to the end of that bar without collapsing?' It was just such a beautiful lilt."
"So, this is the guy that sang 'Immigrant Song,' he's just gonna go and sing this song here where I need an iron lung to give me a little more air to get the song out," Plant continued. "It's just such a great song, but the tempo… it was so languid, it was magnificent. But it was a hell of a challenge."
Plant has gone on to show that setting himself that challenge had been greatly received and rewarded him with more success. 2007 album, Raising Sand has been a huge success, selling more than a million copies in the US alone. The musical chemistry between Plant and Kraus has also been lauded by critics, earning them five Grammys, including Record and Album of the Year. It has been reported that the pair are prepping a follow-up, although details have been scarce.