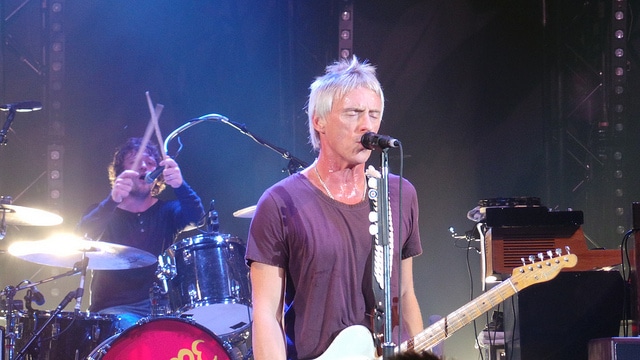 Paul Weller's coming back!
The music legend, behind bands such as The Jam and The Style Council, will play Dublin's Olympia Theatre in November as part of two Irish dates announced this morning, exclusively on Radio Nova's Morning Glory.
Weller wowed crowds at The Royal Hospital in Kilmainham last year and now fans can see him in 2015: at Belfast's Waterfront on November 16th and the Olympia on November 17th when Weller will be playing tracks from his forthcoming twelfth studio album – due out next month.
Saturn's Pattern will be released on May 15th and features some very special guests: Steve Craddock of Ocean Colour Scene and Josh McClorey of The Strypes.
Speaking to Uncut magazine, Weller said his new album is "defiantly 21st Century", adding: "I think it's one of the best things I've done."
You can already check out one of the tracks from the forthcoming Saturn's Pattern album. 'White Sky' is below.
Paul Weller will play the Waterfront in Belfast on November 16th and the The Olympia Theatre in Dublin on November 17th. Tickets are from €49.65 including booking fee and go on sale this Friday, April 17th from usual outlets. Or you could win a pair this week on Morning Glory with Dee and Marty, 6-10am, weekdays!