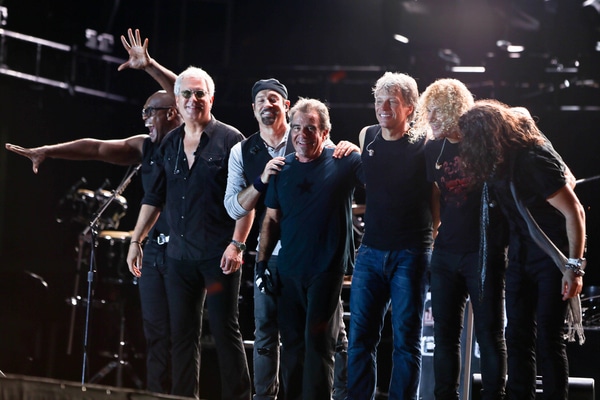 Bon Jovi have announced that there will be open auditions for local bands to open for the chart-toppers on their 2022 tour. One winning band is said to be selected for every tour stop in April.
The group have asked local bands to submit audition videos featuring original music to be reviewed by the band's members ahead of selection. Bon Jovi revealed that they are offering the opportunities because it's not just headliners whose careers have been sidelined by the pandemic over the last two years.
They hope that the once-in-a-lifetime chance to perform on a major tour will help local bands make up for lost time.
"We have all missed touring, and we know that nothing can replace the energy of a live show for the fans or the band," frontman Jon Bon Jovi said in a statement.
Bon Jovi haven't toured since 2019 in support of their 2016 album 'This House Is Not For Sale'. The band's 2020 tour for their aptly-named album '2020' was forced to cancel due to the impact of the COVID-19 pandemic.
The revamped tour will kick off in Omaha, Nebraska on April 1st before wrapping in Nashville, Tennessee on April 30th.
Details about the set list for the tour are still a mystery, though Jon Bon Jovi did drop some hints in a 2020 interview with Ultimate Classic Rock."If it was up to me, I'd have all 10 songs [from 2020] in the show," the singer told UCR. "And obviously I want to play 'Living on a Prayer' and 'Wanted Dead or Alive' every night, but my fans are accepting of the new records."