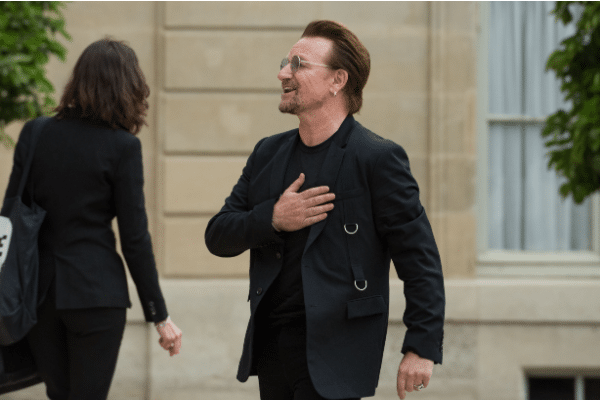 Would you like to listen to the article instead of reading it?
U2 frontman Bono notices a trace of Bob Marley in the band's reimagined version of 'Sunday Bloody Sunday', which features on their latest album 'Songs of Surrender'. 
The album was released to coincide with St Patrick's Day, and features a set of reimagined U2 fan favourites, including 'I Still Haven't Found What I'm Looking For', 'With Or Without You', and 'One' among others.
Another track featuring on this album is 'Sunday Bloody Sunday', and the reimagined version is sprinkled with Bob Marley, according to U2's lead singer himself.
"I hear Bob Marley" – Bono
Speaking on the U2 inspired  radiochannel on Sirius XM, Bono can be heard talking about each track from the album.
It was at this point where he referred to Bob Marley when describing how he feels when he hears this new version of 'Sunday, Bloody Sunday'. 
"In Sunday Bloody Sunday… I hear Bob Marley", Bono can be heard saying.
"I don't know how, but he was definitely influencing the lyrics or that's his position, you know, where in the culture, you know, he was singing songs of protest. He was singing songs of faith and devotion". 
The singer also added, "He was singing flirtatious songs and you know, Bob Marley really opened up U2. We realised you can be all of these things at the same time".
Have a listen to the track and let us know what you think below.
Earlier this week, it emerged that U2's album 'Songs of Surrender' had been outselling the rest of the official album top five combined.
In reaching top spot, 'Songs of Surrender' also marks the first number one album from U2 since 2009's 'No Line On The Horizon'. 
U2's previous albums 'Songs of Surrender' and 'Songs of Experience' had reached the top 10 in the album chart this decade. More on this from Nova here.