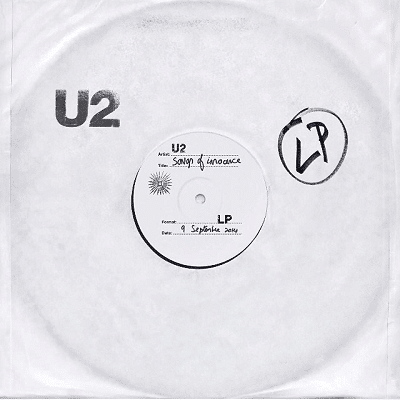 Everyone has been taking pot shots at U2 over the past week and Bono has come out to defend the band.
Fellow musicians, industry experts and music critics have been slating U2, after they released their new album Songs Of Innocence for free on iTunes.
Bono described U2's decision to shake up the music industry as "punk rock" and generally seemed undaunted by the avalanche of abuse the group has received since the controversial giveaway.
U2 are certainly proponents of the theory that if art doesn't provoke a reaction, you're not doing your job right.
He told BBC Radio 2 host Jo Whiley: "That's always been the way. It was the same on our first album. That was kind of why you got into a band, to stir things up and annoy people. That's the whole punk rock thing… the only thing that could have gone wrong would have been being ignored."
The Irish rocker pointed out that people had listened to the record over 38 million times  in the last week. "If you're a songwriter, if you're in a band, that's all you can ask for. Whether they take them to their heart is something else."
And what does Bono think of all the abuse U2 have been getting? "Oh for God's sakes… Really and truly – we get people who might want to delete it but nobody has deleted more U2 songs in the last five years than U2!"
Yesterday Time magazine reported that he's working with Apple on an even bigger project, a new file format that could save the music industry.
He told Time: "[it will be] an audiovisual interactive format for music that can't be pirated and will bring back album artwork in the most powerful way, where you can play with the lyrics and get behind the songs when you're sitting on the subway with your iPad or on these big flat screens. You can see photography like you've never seen it before."