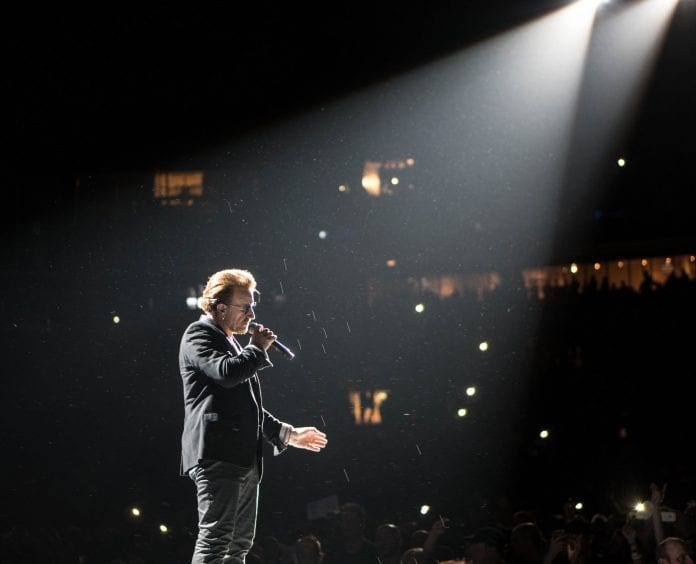 U2 Frontman Bono has been named in the 'Paradise Papers' tax leak,  for his investment in a shopping mall in 2007. The reports say that he used a Malta based company to invest in a Lithuanian Shopping Centre.
Malta is famously known as a low-tax jurisdiction, so Bono's involvement in using the Malta-based company to pay for a £5.1 million share in an Ausra Shopping Centre has raised eyebrows.
Newly-leaked documents named the 'Paradise Papers' have revealed that Bono was a direct investor in the Maltese based company 'Nude Estates', who bought the shopping centre before transferring ownership to Nude Estates 1, a company based in Guernsey which is a low-tax island, part of the English Channel islands.
Guernsey charges no tax on company profits, whereas firms in Malta are charged just 5%.
Bono has denied any wrongdoing on his part. A spokesperson for him has completely denied any wrongdoing, speaking to The Guardian, he said:
"Bono was a passive, minority investor in Nude Estates Malta Ltd, a company that was legally registered in Malta until it was voluntarily wound up in 2015. Malta is a well-established holding company jurisdiction within the EU."
It's not the first time that Bono has been under fire for his tax dealings. A lot of people have criticised the rocker, claiming that if U2's tax base remained in Ireland he would greatly help the country. Something you'd expect him to be eager to do, given his history of charity work.
It's been previously revealed that the band quite often put their money through the Netherlands – where tax rates have apparently resulted in increased profits for them.
Bono dismissed this as "just some smart people we have working for us trying to be sensible about the way we're taxed. And that's just one of our companies, by the way. There's loads of companies".