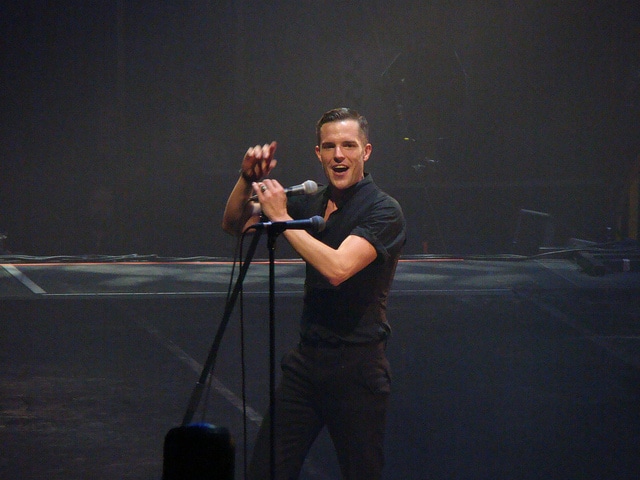 The Killer's frontman Brandon Flowers has shared a new trailer for his upcoming new solo record.
His second solo LP titled The Desired Effect is due out on May 15th in Ireland.
Last month, the singer posted a short teaser clip titled 'KEYS' on YouTube, featuring music from The Desired Effect.
The preview shows a just a hand (reminiscent of 'Thing' from Addams Family) tapping on a table, while a keyboard tune plays.
Flowers is working with record producer Ariel Rechtshaid on his second solo record. He described working with Rechtshaid: "He's taking me out of my comfort zone," Flowers said.
Speaking about the forthcoming record Brandon says he's looking to expand his horizons, stating that the new record is "definitely going to be different".
The singer says he might have become "a little bit" complacent, and is looking to head in a new direction from his previous solo LP Flamingo released in 2010.
In an interview with NME, Brandon openly admitted that he wants to get his new songs on radio. Flowers said: "I've never been ashamed to say that. I can't believe where radio has gone. It seems to be such a weird world now. Where once I seemed to fit in, now I'm seen as a little different. I used to be considered mainstream, but now I'm almost avant-garde or art rock compared to what's on the radio."
The Killers' singer confessed that his new LP The Desired Effect was inspired by Sting, The Eagles & Genesis. "I think if you look at those people, they weren't just catering to little kids. I think adults like pop music too, and we shouldn't be – I'm speaking for all of us – we shouldn't be listening to a lot of music that we're listening to! There has always been pop music, but it can speak to you too, you know."