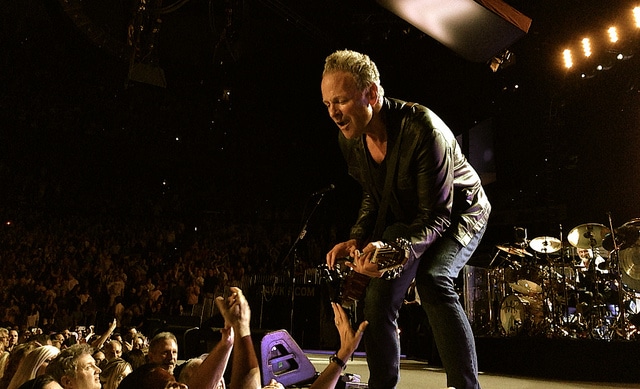 Irish fans attending Fleetwood Mac's concert this summer better soak in the experience because it might be the last time you'll ever see them.
The band's guitarist Lindsey Buckingham has hinted that their upcoming tour and album could be their last.
Buckingham says the group's upcoming record with Christine McVie will be a "beautiful way to wrap up this last act."
Early last year, the group returned to the stage to play their first full set with Christine McVie since 1998.
She retired in 1997 due to a phobia she developed, which was later treated with psychotherapy. She had a fear of flying and this was the reason she decided not to continue with Fleetwood Mac after 1998.
Lindsey Buckingham described McVie's return as "a beautiful, profound, poetic new chapter now that this lady is back with us. And it's a chapter that is going to go on for a while. A chapter that is going to yield much fruit. We are very, very excited."
In an interview with PBS, Buckingham said: "If you want to think of this as the beginning of the last act, that's how it feels. Christine really fills the gap of the polarity that might exist otherwise, and helps things breathe."
"We got this call from Christine saying she wanted to come back. We were in the middle of touring, the four of us. My initial reaction was, 'Okay – we have to take this with baby steps.'
However, after a guest appearance with the band in 2012, Lindsey was convinced she should be allowed rejoin Fleetwood Mac.
"She gave me a bunch of stuff to take home. I worked on it, came back ans she loved it. We went into the studio and came out with the best songs we've co-written in years."
Fleetwood Mac will stop off in Dublin next summer as part of their upcoming European 'On With The Show' tour.