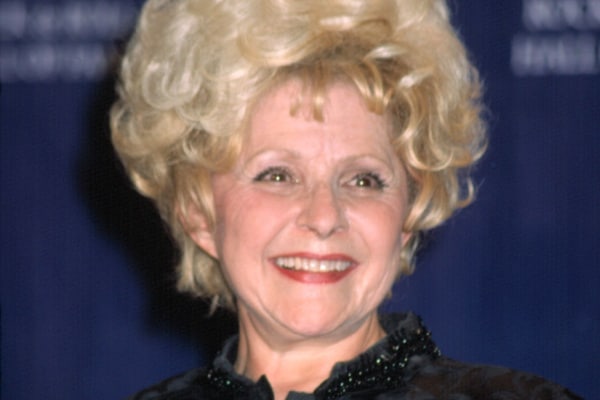 Would you like to listen to the article instead of reading it?
Brenda Lee is marking 65 years of his iconic festive hit 'Rockin Around The Christmas Tree', with a brand new music video.
The video which you can check out below, shows singer Lee getting ready for her favourite holiday, baking cookies, and trimming the Christmas tree.
As well as cameos from country singers Trisha Yearwood, and Tanya Tucker, the video even features a special visit from Santa.
See below.
The song itself, which was released when Brenda Lee was just 13 years old, was the highest streaming festive tune with 240 million streams last year, as well as being certified 5x Platinum by the RIAA.
"very proud"
Speaking about the video, Rock and Roll and Country Music Hall of Famer, Brenda Lee spoke of her pride at being able to release a first ever music video for 'Rockin Around The Christmas Tree'.
"For those out there who know me and have supported me and my music through the years, I've very proud to be putting out the first ever music video for 'Rockin'.' This song has been so special to me—I never thought it would be my signature song, but I love that it is because it brings so much joy", Lee said.
She also added, "I remember the day I recorded this wonderful Johnny Marks song, and here we are 65 years later and I'm only here because of you," she added. I won't ever meet all of you, but I know you are there and have been since I was a little girl—so Thank You and I wish everyone a Merry Christmas!".
Brenda Lee will also perform the track live on the upcoming NBC TV special, Christmas At The Opry, on December 7.
That's not all! A brand new EP A Rockin' Christmas with Brenda Lee is out today which features Lee's 'Rockin Around The Christmas Tree', along with "Santa Claus Is Coming To Town," "A Marshmallow World,", "Jingle Bell Rock," and "Rockin' Around The Christmas Tree" reimagined by Filous is out now.
Speaking of Christmas, the Saw Doctors confirmed a pre holiday show at Dublin's 3Olympia Theatre. More on this here.