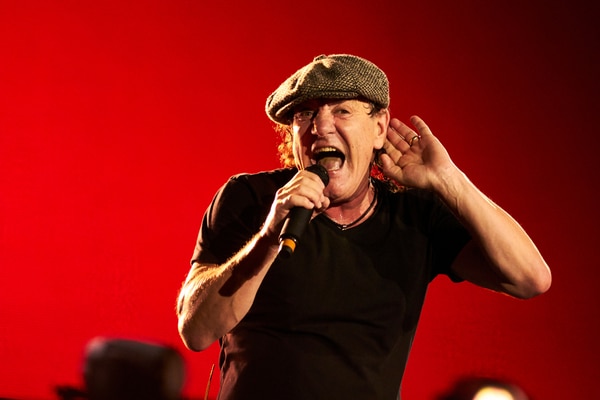 In a recent interview, AC/DC frontman Brian Johnson revealed how the words of his former bandmate had left him heartbroken. Johnson was told by the guitarist in his former band Geordie that his singing with AC/DC would never fly, after hearing a track from their first album together, Back In Black.
Released in the summer of 1980, Back In Black sold more than 25 million copies in the US, to be certified 25x Platinum by the RIAA. Late last month, Brian reflected on the album during an interview with Pierre Robert of WWMR Radio. In the interview, Brian shared the story about the first time that he heard the album after it was recorded.
"As soon as you were finished, they put you on a plane to save money with the facilities we were staying at," Brian explained. "And I got back home, and I just went, 'Well, I think I've just made a record.' Because it wasn't even mixed yet. And it was another six weeks to two months before I actually got a copy of it that came with the mailman."
Brian did not have a record player in his own house, so he took it to a friend who did, the guitarist in Geordie. They played Hell's Bells, "and I think it was a few bars in, and he went, 'No, that's never gonna fly. C'mon, let's have a pint'".
"He said, 'You're singing way too high. That's not you.' And I was heartbroken. I just went, 'Oh, Jesus.' So, I went to the pub and drowned my sorrows, and he said, 'Never mind.' But it all worked out fantastically well," quipped Brian. "I still can't get me head around the fact that it's been 40 years since we did that. And we can still sing [those songs] on stage. That's the wonderful thing."
In 2016 AC/DC postponed the rest of their current US tour after singer Brian Johnson was warned he was going deaf. The band posted a statement on their website saying doctors had advised Johnson to stop touring immediately or "risk total hearing loss".