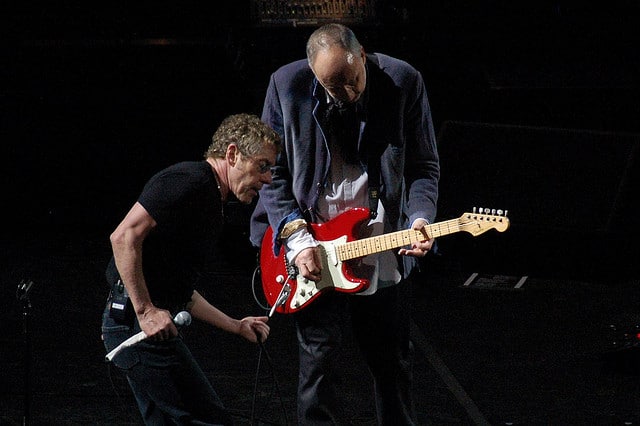 Legendary guitarist Pete Townshend has announced that this year is the last year for The Who. Townshend spoke about their current world tour and also about the rumours of a falling out between him and Roger Daltrey.
In a recent interview with Mojo, Townshend spoke about the alleged rumours "Roger and I were both so upset when the English newspapers decided that we were feuding – big headlines: 'Roger And Townshend Feuding'. Because it's just not the case."
Townshend spoke about his intentions to call it quits after this year, saying "I think I will stop after this year" adding that "When this tour is over, we'll probably both go our separate ways. So it's to demonstrate that even this particular gang can grow old – not necessarily gracefully, but can grow old ungracefully, or whatever it is that we're doing."
Townshend spoke about the possibility of rejoining under a different moniker "I hope that one day I can write him (Roger Daltrey) an album of songs that suit him and the record company won't demand that we call it the f**king Who, but I've got a bad feeling about it." After The Who's gig at the 3arena on Tuesday, their next big show is headlining Glastonbury this weekend.
Photo Credit: Scott Ableman