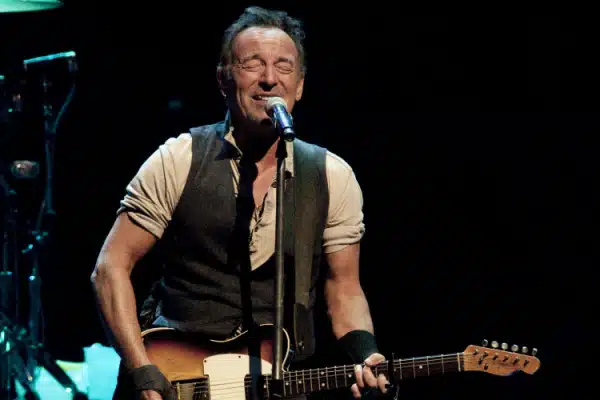 Celebrating its 40th anniversary, Bruce Springsteen has announced the reissue of his album 'Nebraska'.
Released in September 1982, the album was recorded by Springsteen entirely solo. The album also followed his previous record 'River'. 
To mark this occassion, a new pressing of the album will be released on Black Vinyl, available from the subscription service Vinyl Me Please. The anniversary of Springsteen's LP is marked on September 30.
More information on this subscription service here.
"stunning"
This latest news comes just weeks after former Rolling Stone founder Jann Wenner let it slip that Bruce Springsteen is to release new music soon.
Wenner made this revelation during an interview about his upcoming memoir, Like A Rolling Stone.
"There's a new Bruce [Springsteen] record coming out this fall, which is stunning. I'm listening to that", Wenner said.
"There's a lot of good stuff, and there's a lot of trash and trivial stuff. Honestly, I don't think it's as good as [rock 'n' roll]. I don't think the singing is good, and I don't think the arranging is good", Wenner also said of the state of modern day music.
"Historically, it's another turn in the cycle. Whether rock 'n' roll is going to come back – possibly not, because the sound is so different, and the circumstances are different. But I'm kind of stuck with the music I liked when I was young. Give me the Stones". 
More on this from Nova here.