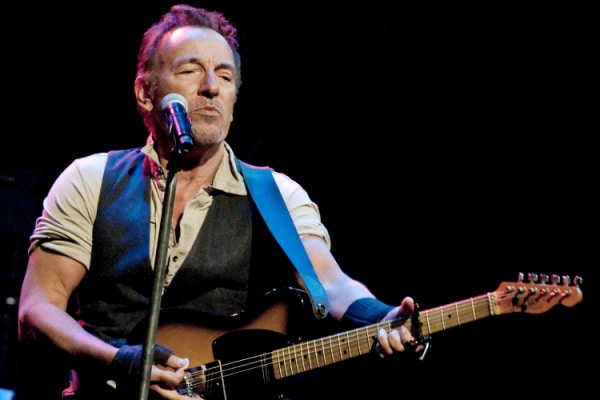 Would you like to listen to the article instead of reading it?
On the opening night of his US Tour, Bruce Springsteen paid tribute to the late musician Robbie Robertson, who passed away aged 80 yesterday.
Robertson was renowned for his work as songwriter of The Band during the 1970s and 80s.
He also enjoyed a creative relationship with legendary film director Martin Scorsese, having scored several of his films including The Irishman, Casino, Raging Bull, and The Wolf Of Wolf Street.
Scorsese who also directed The Band's farewell documentary 'The Final Waltz', paid tribute to Robertson.
"Robbie Robertson was one of my closest friends, a constant in my life and my work. I could always go to him as a confidante. A collaborator. An advisor. I tried to be the same for him", he said. More on this here.
"To my good friend Robbie Robertson"
Paying tribute to Robertson, Bruce Springsteen closed out his opening performance at Chicago's Wrigley Field, with a live cover of 'I'll See You In My Dreams'.
"To my good friend Robbie Robertson", Springsteen can be heard telling the audience in fan shot footage, shared online.
This performance also saw Bruce Springsteen perform tracks such as 'No Surrender', as well as breaking into tunes like 'Ghosts', 'Prove It All Night', 'Letter To You' and 'The Promised Land".
The Boss also treated fans to some classics like 'Dancing In The Dark' and 'Born To Run'.
Bruce Springsteen closes out a 3-hour, rocking concert at Wrigley Field with a sweet tribute to Robbie Robertson. pic.twitter.com/Gokk4PCYXq

— Natasha Korecki (@natashakorecki) August 10, 2023
Irish fans may get another chance to see Bruce Springsteen live soon enough, with talks over The Boss taking to the stage in Cork and Kilkenny ongoing.
More on this story from Nova here.