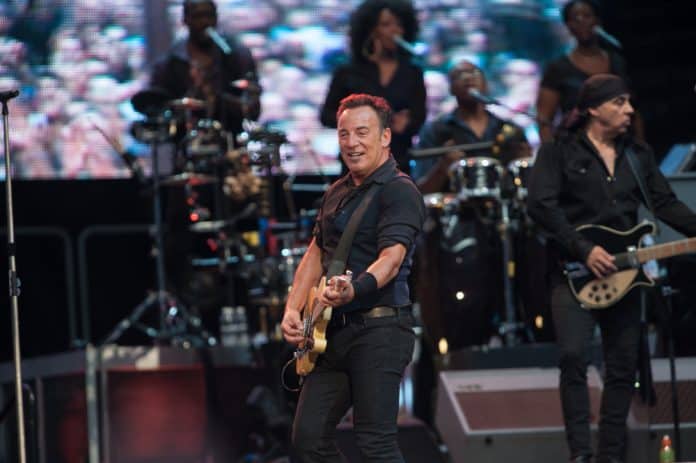 Some footage from Bruce Springsteen's new up and coming concert film "Western Stars" has been released.
We see Springsteen filmed with a full orchestra and choir, perform his latest album which incidentally goes by the same name.
In the video, we see him surrounded by a barn looking from the last century, situated on his New Jersey property. The film also includes the song "Sundown," performed with the same full backing.
As mentioned in Spin, Springsteen revealed that "Western Stars," the movie, is going to be his only live performance of the album.
Interesting archival material from his life and career is also included. This is the first documentary that Springsteen has produced since making his Springsteen on Broadway, Netflix special in 2018.
This was awarded an Emmy for superb directing from Thom Zimny. "Western Stars" also directed by Zimny, will be out in cinemas on October 25.
Since the release of the album "Western Stars," fans have been able to view official versions of many Springsteen live albums from the archives.
These include Springsteen and the E Street Band's much-bootlegged three-hour Pièce De Résistance performance at Capitol Theatre in Passaic, New Jersey, on September 19, 1978.