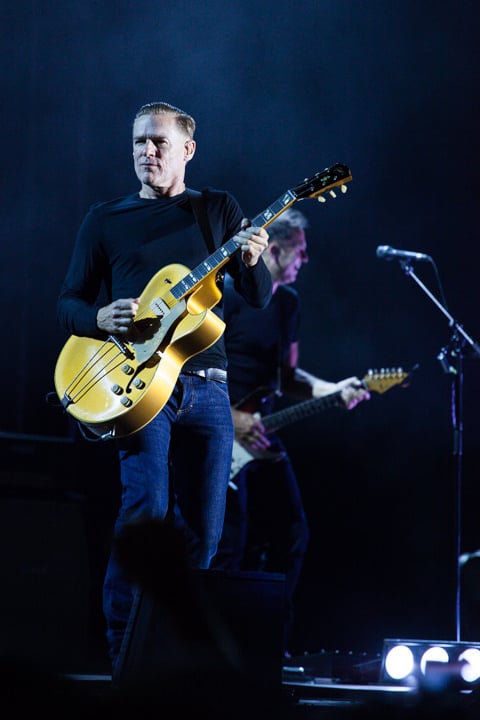 The 'Summer of '69' singer will be hitting our shores for the Summer of 2017.
Adams has been touring the world for nearly forty decades now and last played Cork's Live at the Marquee in 2014. The multi-platinum selling Canadian rocker will now bring his Get Up tour to the Marquee on July 11th, 2017.
Fans can expect to hear tunes from Adams' thirteenth studio album, Get Up, produced by famed ELO frontman Jeff Lynne and co-written with his long-time collaborator Jim Vallance. His latest offering achieved Top 10 in 9 countries in less than a month after release. Lovers of his classics will not be disappointed as the Get Up Tour will also include songs from Adams' vast collection of hits including, 'Summer of 69', 'Heaven', 'Everything I Do (I Do It For You)', 'Cuts Like A Knife' and 'Please Forgive me' to mention a few.
The Recording Artist who has also been nominated for — and won — several Academy Awards, Golden Globes and Grammy Awards has also recently turned his attention to musical theatre! He is currently working on writing the songs for the upcoming Musical, Pretty Woman.
Tickets are on sale this coming Monday, March 13th at 9am from usual outlets. 
Picture Credit: Campa