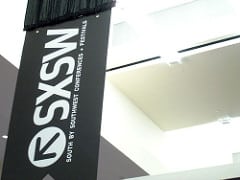 We are only one day away from the opening of the SXSW (South by South-West) festival, in Austin Texas.
The annual U.S conglomerate of film, interactive media, and music festivals and conferences has recently received a myriad of criticism and online outrage over what some bands said was a "deportation clause" in its performance contract.
SXSW have strongly denied this saying "in the 31 years of SXSW's existence, we have never reported any artist or participant to any immigration agency."
In a statement on their website they have declared "with the announcement of President Trump's latest Travel Ban, SXSW would like to reaffirm its Public opposition to these executive orders and provide ongoing support to the artists traveling from foreign countries to our event."
Beginning next year, performance agreements will no longer say SXSW reserves the right to notify immigration police of artists who could "adversely affect the viability of artist's official showcase." The organisers are however reserving the right to contact local authorities of situations that endanger people. SXSW said it would not go beyond local authorities, though, when it came to such matters. 1987
"We would like to again apologize for the language in our agreements. We care deeply about the community we serve, and our event is a welcome and safe space for all people," the statement concluded.
13 Irish Acts are actually set to showcase over two days at the conference; Thursday 16th March and fittingly, Friday March 17th.
Singer/songwriter, Ciaran Lavery from Armagh and Kildare's Irish pop rock trio, Picture This are among the artists.
Music From Ireland will showcase at this year's SXSW Music in Austin, Texas at The Velveetta Room on St Patrick's Day (March 17th) and the now infamous FULL IRISH BREAKFAST at BD Riley's on 6th St, Thursday March 16th.
Full details including times and venue details are available on the Music from Ireland website.
Picture Credit: Ian Muir