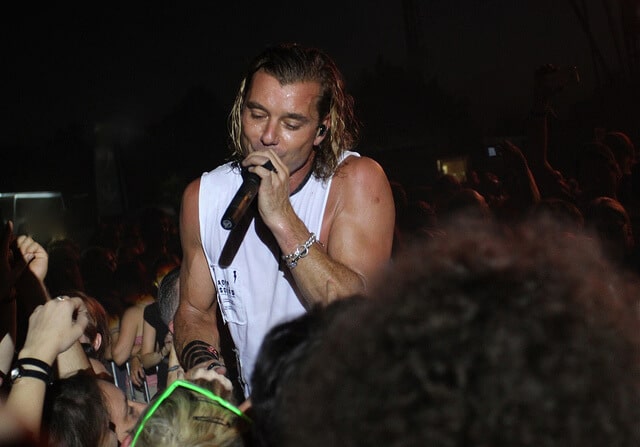 Bush have announced that they are to release their new album Black And White Rainbows, on March 10. This is will be the first album to be released since 2014's Man On The Run and will arrive just prior to Bush's headlining tour of North America.
The lead single for album "Mad Love" is already available on iTunes and Spotify to listen to.
Gavin Rossdale has stated to Metro about the sound of their new album "My whole career I've been trying to make music that's a hybrid of rock and electronic. I'd say it's a textured, approachable and commercial record. People are going to f***ing love it."
They will perform their lead single live for the first time in March on The Voice UK.
In recent months, Gavin Rossdale made a rather surprising move and has been featuring as a judge of the UK's version of The Voice for this season. The Rocker told the Guardian that his motivation for doing the Talent show was due to the bands inability to ever truly break the UK Market. Speaking to the paper he said "I was clearly at peace with not having [done so]… but I always felt it was unfortunate we weren't given the exposure that could have led to a few more people knowing about us,"
It was certainly an interesting move for the British singer as his ex wife Gwen Stefani has spent the last few years judging the US Version of the show and even started a much publicised relationship with co-star Blake Shelton.
"Black And White Rainbows" track listing:
01. Mad Love
02. Peace-s
03. Water
04. Lost In You
05. Sky Turns Day Glo
06. Toma Mi Corazon
07. All The Worlds Within You
08. Nurse
09. The Beat of Your Heart
10. Dystopia
11. Ray Of Light
12. Ravens
13. Nothing But A Car Chase
14. The Edge of Love
15. People At War
Photo Cred: Christopher Johnson