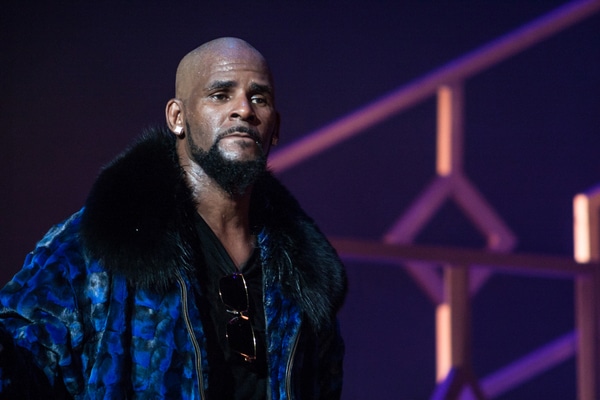 The cellmate of disgraced singer R Kelly has written a comic book about the pair's day to day life in a prison cell.
R Kelly who was found guilty of sex trafficking and racketeering last month, and is due for sentencing next May, shared a cell with 37 year old Brendan Hunt who himself was jailed for threatening to kill government officials.
On top of this, the singer is also awaiting trial for child porn possession next year.
"How can you not know R Kelly?"
The New York Daily News have reported Brendan Hunt wrote a comic book about his time in a cell with R Kelly.
It is supposedly named Prison Comics where he discusses how they spent their days inside. Hunt also revealed that he never heard of his new cellmate before meeting him. He also allegedly introduced Hunt to music.
It was also revealed the disgraced R'n'B singer and Hunt spent days doing Yoga, working out and listening to music.
One of the comic slides have also said, "I'm the greatest R&B star in human history! How can you not know of R Kelly?". 
Back in August, it also emerged that R Kelly had been trying to sell his publishing rights in order to fund his legal team. However, it was reported that nobody is willing to touch his music with a "ten foot pole".
One possible buyer had this to say, "We wouldn't go near it with a 10-foot pole". 
The founder of the Hipgnosis Song Fund Merck Mercuriadis said this, "It has been offered to me a number of times by his team, and of course, I've said no for the obvious reasons".
He also added, "There are incredible songs in that catalogue, but why would you take that kind of risk?".
More on this here.