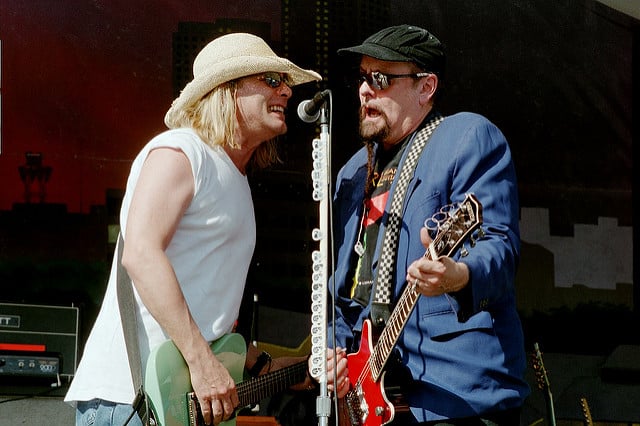 Cheap Trick have recently released a video for their newest single "When I Wake Up Tomorrow'. It is off the band's upcoming album Bang, Zoom, Crazy … Hello which comes out next month.
It is their first LP since 2009's The Latest, which is the longest break between albums in their entire career. Speaking about the new single, guitarist Rick Neilson said "This song always reminds me of a sultry David Bowie song."
He continued saying "I liked it from the first time we attempted to do it. It's just a moody, interesting piece with some heavy guitars in the middle. The last line is 'Are you gonna be here when I wake up tomorrow,' and then Bowie passed away after we recorded it."
The new album Bang, Zoom, Crazy … Hello is Cheap Trick's first album since original drummer Bun E. Carlos was replaced by Nielsen's son Daxx. Carlos left the group in 2010 due to long-simmering personal conflicts, but he is set to reunite with them at their upcoming Rock and Roll Hall of Fame induction ceremony.
You can check out the video for 'When I Wake Up Tomorrow' by Cheap Trick down below.
Photo Credit: Carl Lander