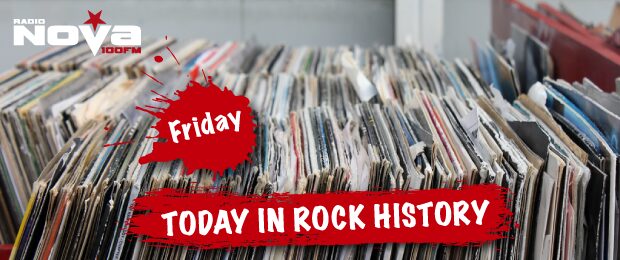 It's important to know your rock history, here at Radio NOVA we bring you ten rock stories from the sixties, seventies, eighties, nineties and the noughties.
On this day in rock history: February 6th.
1958: Guitarist George Harrison joined the Liverpudlian band The Quarrymen with John Lennon and Paul McCartney.
1962: The Record label Decca Records passes on signing a small group named The Beatles.
1965: The Rolling Stones released their second album Rolling Stones No. 2, the LP consisted of mainly R&B covers.
1971: Led Zeppelin went on a tour of tiny venues in the UK. They played intimate clubs and university bars for 60p.
1986: Undertones frontman Feargal Sharkey's family were kidnapped and held at gunpoint in Londonderry.
1990: Billy Idol crashed his Harley-Davidson motorbike after failing to yield at a stop sign.
1990: A class action lawsuit is filed against Chuck Berry by over 200 women, after it was alleged that he'd been secretly filming them in the toilet.
1996: Paul Weller pays out more than £100,000 in music royalties to two ex-members of The Jam, Bruce Foxton and Rick Buckler.
1998: The Beach Boys' Carl Wilson passes away at the age of 51. Wilson sang the classic songs 'God Only Knows' and 'Good Vibrations'.
2010: NME named 'Smells Like Teen Spirit' as the greatest song of all time. The top five songs were: (1) Nirvana's 'Smells Like Teen Spirit', (2) Joy Division's 'Love Will Tear Us Apart', (3) Donna Summer's 'I Feel Love', (4) The Smiths' 'How Soon Is Now?' and (5) The Strokes' 'Last Nite'.