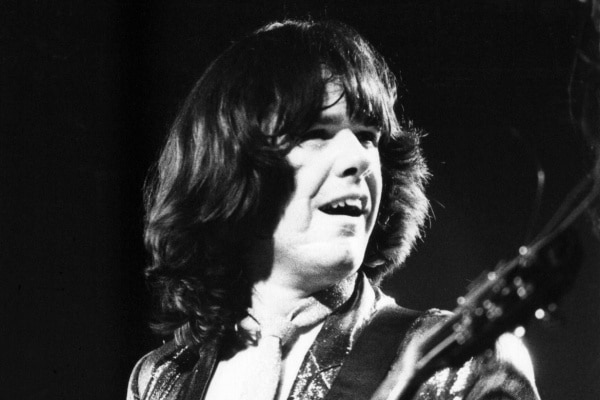 Would you like to listen to the article instead of reading it?
I have no real reason for this other than it's a seriously class act. I found it in Guitar World. Just over thirty years ago, in November 1992, Gary Moore stepped onstage at London's Town and Country Club to play a show that would later become his album, Live Blues.
The high point of the night was two songs with the guest of honour – only B.B. King. Now, a lot of players would need their brown trousers in the presence of B.B King, but in the Live Blues footage, Gary Moore is lappin' it up, charging around the stage with a big grin on his face, locking eyes with the King.
What's more, he's playing Greeny, the legendary guitar he inherited from the original Fleetwood Mac man Peter Green.
The two of them start swapping ideas and pushing each other, and it all builds up over four minutes. You can watch the whole call and response sequence right here.
Check out the collaboration for yourself below.
Gary Moore Albums To Be Reissued
Speaking of Gary Moore, back in February, Universal Music confirmed plans to reissue nine albums from the singer from the late guitarist.
The company also added that they would reissue seven of these albums using Japanese SHM-CD format.
These reissues stretch from 1982's Corridoors of Power and end with After Hours, which arrived in 1992. More on this here.